Ad Competitive Intelligence Guide: Poker Game Ad Come Out In A Short Time
Ad competitive Intelligence is the collection and analysis of information to anticipate competitive activity, see past market disruptions and interpret events. It's a key component of any business strategy. Competitive intelligence provides insight into marketplace dynamics and challenges using both published and non-published sources.Competitive intelligence is an indispensable part of success. For the advertising industry, it is important to understand the position of competitors in the market, so that marketing strategies can be changed in time.
Through the collection of ad competitive intelligence, we can obtain competitors' marketing strategies and a large amount of effective information.Understanding the consumer and market landscape has always been important. But, as ecommerce and mcommerce opportunities explode, the increasing importance of ad competitive intelligence cannot be denied.
Knowing not just your obvious competitors, but also those who might not stand out is crucial. Equal to this is understanding your consumers – both yours and those of your competitors. This can show you a whole new world of opportunity, if you have the right tools.
How to get ad competitive intelligence
1.Identify competitors
The first step in the ad competitive intelligence process is to identify your competitors. Identify the best and emerging among similar competitors. Start with some well-known industry competitors. In addition to these famous competitors, you should also identify some niche competitors-new online potential competitors and competitors with many good ideas. Your competitors are major players in your industry, and you need to obtain their ad competitive intelligence in order to change your strategy in time. You can use ad competitive intelligence to draw inspiration from competitors' ideas to benefit your business. Identifying your competitors is the key to starting a ad competitive analysis and obtaining ad competitive intelligence.
2.Collect&Analysis ad competitive intelligence
The act of gathering intelligence may be the most time-consuming step in the ad competitive intelligence process. For the advertising industry, it is difficult to collect complete ad competitive intelligence solely by manual collection. Therefore, we can use relevant tools-SocialPeta to collect competitors' advertising ideas, which can save us a lot of time and energy. The more ad competitive intelligence you can gather, the more valuable insights you can mine and analyze data.
First, take the game as an example.It also can get ad competitive intelligence of App & eCom. If you want to collect ad competitive intelligence on a poker game:
Top chart
I selected nearly 7 days the top five poker themes of the Ad intelligence-Top chart in SocialPeta:
From the picture, we can see that these five poker games are games from China, and it can be concluded that poker games are more promising in the Chinese market. From the trend thumbnails, we can see that the first two are gradually declining, while the latter three have a continuous upward trend. Judging by the launch time and popularity, it can be obtained. The most potential for development should be the third. It has gained 1,400 heat in just 27 days on the list, and it is still in the rising stage. Therefore, when we are advertising for poker games, if we want a large amount of traffic in a short period of time, we can borrow the third-place strategy for advertising on Kuaishou App in China.
Ad creative
At the same time, we should also monitor the creatives of similar competitors. Here are some creative creatives selected in descending order of popularity according to the theme of the poker:
Among them, this Domino Gaple Online is the most popular advertising creative material, which has a relatively long investment time, and belongs to a mature and successful competitor. The purple background board is a rare color in the current poker game, and the advertiser's advertising creative material is not only purple, but the purple background is more popular, indicating that the color has a great effect on the advertising effect. influences. Choosing colors that are not common in some competitors' advertisements has a chance to get better advertising effects. From a large number of competitors' advertising ideas, we can also find that image ad has the highest proportion. Therefore, you can also borrow ad competitive intelligence when launching poker games and choose to spend more budget on image ad.
Copy idea
When searching for poker ad copy, it is easy to find that ad copy with emoji expressions is easier to get better traffic, so I directly chose the Expression category to search for poker ad copy:
It can be found in the data in the figure that most of the ad copy with emoji expressions are small in number but high in presentation. Among them, the second is the most obvious, with only one copy of the advertisement, but it has gained 69M impressions.
Ads Title: 😎 Put On Your Pokerface😎

Ads Copy: Enjoy the game of poker with millions of players! ♠️♥️♣️♦️
Using SocialPeta, I copied this copy directly. The copywriting is no different from most poker game copywriting. The biggest advantage is that it is more obvious than other competitors in the use of emoji. The use of interesting emoji expressions and catchy advertising copy can make the advertising creativity get a higher amount of display.
Audience search
Using poker as a keyword for audience search, we can get the complete ad competitive intelligence as shown below:
From the ad competitive intelligence data in the figure, we can analyze that poker games are more popular among singles and engaged people, and the education level is generally based on university degrees. The vast majority of people using mobile phones to play poker games, and some people are playing poker games on mobile phones and computers. The audience is mostly males aged 18-44. Therefore, we can use this ad competitive intelligence to analyze briefly: we can focus on selecting male groups when doing poker advertising.
Ad platform
When categorizing poker games, you can categorize poker games into Entertainment and Strategy. According to the analysis of ad competitive intelligence of creative advertising materials, I chose the channel with the most poker games-Facebook for further analysis:
Ad competitive intelligence that can be obtained from these two line charts are: Entertainment accounted for about 15% of Facebook's total advertising in the last 30 days, and Strategy accounted for about 12%, ranking 3 and 5 respectively. And Facebook's ad placement countries are led by the United States. In view of these competitive intelligence, we can understand that the United States is the largest group for Facebook advertising. When we do Facebook advertising, we should first focus on the United States to conduct the audience analysis mentioned above.
3.Turn data into results
Now you have identified your competitors, collected a competitive intelligence, and analyzed the data. The last step is to formulate corresponding strategies based on the obtained ad competitive intelligence data.
Benefits for your marketing team
The ad competitive intelligence you collect, whether it is advertising creativity, copywriting, social media, audience analysis, advertising placement, etc., can be used to improve and implement new marketing strategies. Analyze the collected information, and then get the advertising and marketing ideas of competitors, then your sales team will be armed with their information resources. Arming the sales team's data can provide them with an ad competitive advantage for better advertising effects.
Benefits for your product team
Relying on the obtained ad competitive intelligence, we can figure out which advertising topics are more popular, and we can feed back the analysis results to the product team so that they can optimize the product. Obtaining audience intelligence can also enable the product team to be more specific when improving the product. Oriented development.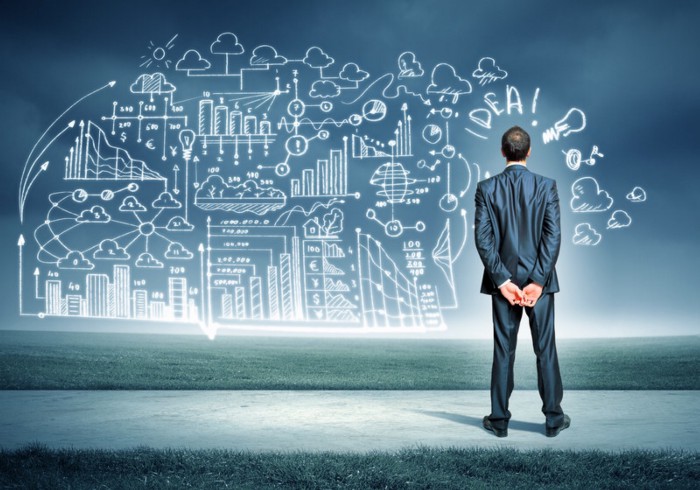 Use ad competitive intelligence to increase ROI

When advertisers obtain any information that is not limited to ad competitive intelligence, it is fundamentally for one purpose-to maximize the budget and increase ROI. Many advertisers use the pricing of competitors to increase ROI, which is also a method, but it is not accurate enough.We can use ad competitive intelligence to obtain relatively more accurate data to improve the return on investment.Competitor's advertising cost is our more accurate data to improve ROI.
The more accurate cost data of ad competitive intelligence we can obtain are: CPC,CTR,CPM,CPA
1.CPC & CPM & CTR

Take the keyword "games" as an example to study its Audience, CPC and CPM:
Among them, Games has the highest traffic. However, it is strange that the region with the highest traffic for this keyword is India, but the CPC and CPM of the United States are much higher than other countries. This also illustrates a problem, that is, the United States has higher advertising charges, and more budgets are required to place American advertisements.
To further analyze the global cost information, I use the CTR that everyone is more concerned about as an example. From these data, we can see that Mexico's CTR is the highest in the past 90 days, and its CPC and CPM are very low, that is Said that placing ads in Mexico is a good way to reduce budget. Correspondingly, the CPC in the United States has been on a downward trend in the last three months, but the CPM is getting higher and higher, but the CTR is lower than the global average. When advertising in the United States, more consideration can be given to the form of CPC. To avoid unnecessary costs.
2.CPA

In addition to CTR, CPA is also a cost data that advertisers pay more attention to. After all, the generation of behavior is the greatest possibility for conversion.
The global average CPA has a small increase on 8.10, but the overall trend is stable. The highest level is about $6, followed by install about $3, and finally about $1 for active. The top 5 CPA numbers are Japan, Australia, Canada, the United Kingdom, and South Korea. The United States, which has the highest amount of delivery and the highest CPC and CPM, has both CTR and CPA lower than the global average.
In the ad competitive intelligence analysis of cost data, we can conclude that although the United States is the region with the largest amount of investment and the highest traffic, its conversion is not high enough, so that the effect obtained after a large amount of cost is likely to reach Not expected. This may be precisely caused by these advertisers ignoring ad competitive intelligence and cost data when collecting intelligence.
Conclusion
Ad competitive intelligence summary of poker games:
Choose Chinese platform-Kuaishou App can get a number of volume in a short time
Use the uncommon color may be more popular
Poker games are suitable for image ad
Use emoji expression in text can get more volume
Targeting more ads to male can save budget
India is the most popular country of poker games
Advertising on Facebook has the highest traffic in the US
Putting ads in the U.S. increases unnecessary budget
You can choose countries with high traffic and low investment such as Mexico and India for placement
Based on all the above ad competitive intelligence, when advertising, advertisers can first use tools to collect ad competitive intelligence for analysis, in order to select the appropriate advertising creativity, advertising format, advertising copy and advertising channels. The current global channel with the best effect is still Facebook, followed by Instagram and Tik Tok are gradually replacing the previous popular channels. Most of the advertisements are still placed in the United States, but in terms of delivery costs, it can be found that the United States is a high-traffic, high-cost, and low-conversion advertising area. Placing advertisements in the United States may cause excessive budgets, but it can reduce the risk of advertising effectiveness. Therefore, many advertisers still choose the United States as the main delivery country.
In the process of collecting and analyzing ad competitive intelligence, using the tool-SocialPeta can save us a lot of time and cost, and while analyzing ad competitive intelligence, we can become more familiar with the marketing strategies of ourselves and our competitors. Obtaining and updating ad competitive intelligence in a timely manner can help us better respond to any problems that may arise and improve the effectiveness of advertising and the return on investment.
Get More Ad Competitive Intelligence
All Ads