SocialPeta-[Cost Intelligence]'s new features [Audience Interest] & [CPA] have updated !
In a special period, many companies and brand owners have chosen open source and cost-saving measures, hoping to spend every penny of the advertising budget on the blade than ever before. Socialpeta, which has an advertising database and technical capabilities, knows the current plight and anxiety of the enterprise, and quickly responds to upgrade its advertising intelligence analysis tool "Wide" in a short period of time, and the latest online "Audience Interest" and "CPA" Function to alleviate the operating pressure of enterprises and overcome difficulties.
What functions are available for audience cost analysis?
What functions are available for CPA analysis?
What functions are optimized in the CPC section?
1. What functions are available for audience cost analysis?
More accurately target Facebook ad audience, understand the cost of the audience and optimize the audience
According to the words entered by the user, we will automatically match the relevant audience interest words or recommended words in Facebook. You can see the audience size of the related words, CPC, CPM, and the popularity of the word. A higher value means that the word is adopted more times.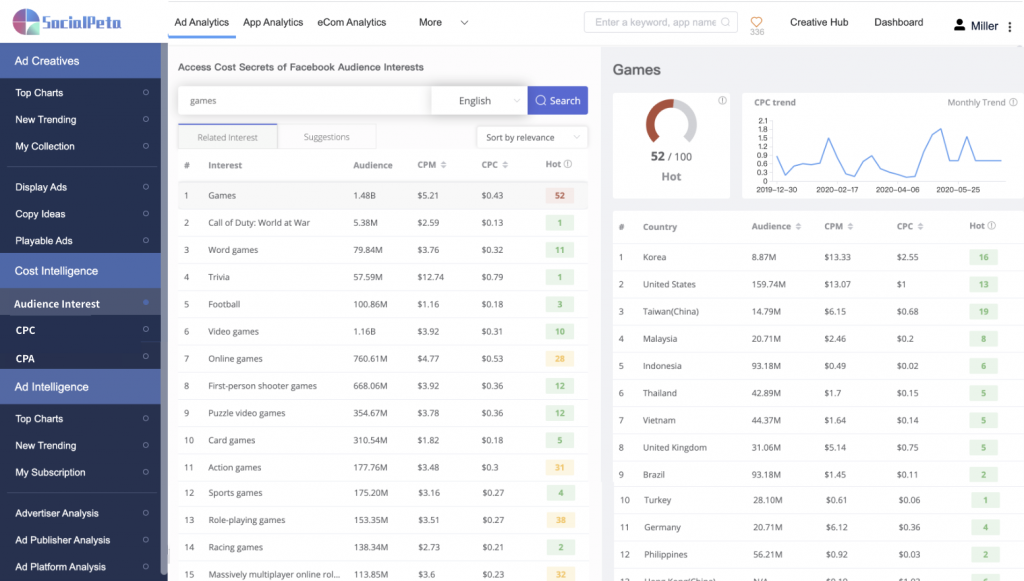 You can click on a word, and on the right, you will be shown the specific cost analysis of the word, including the trend of CPC for the past 180 days, and the country distribution of the word, including the size of the audience, CPM, CPC and the word in each country The heat value in this country.
You can search more than English words. At present, we support filtering through English, Chinese, Japanese and Russian. You can choose flexibly according to your needs.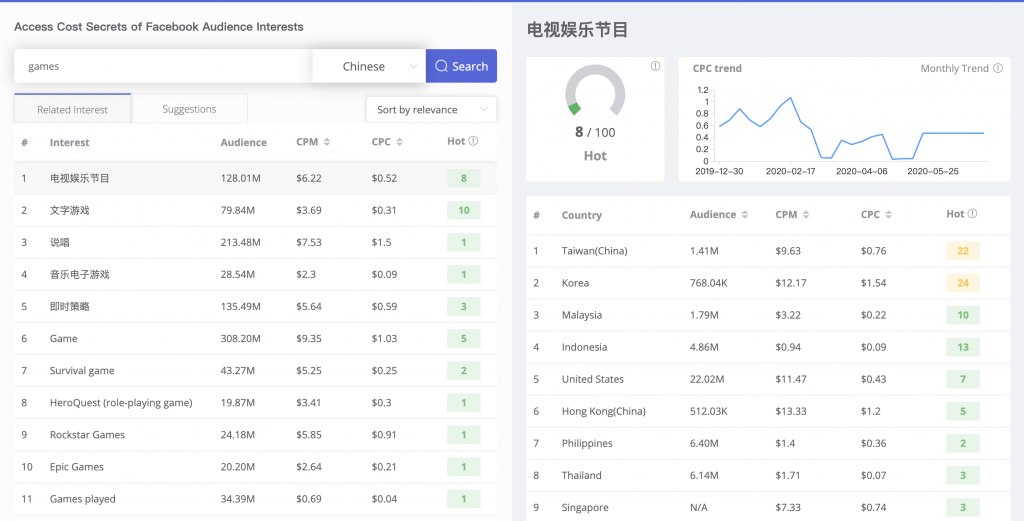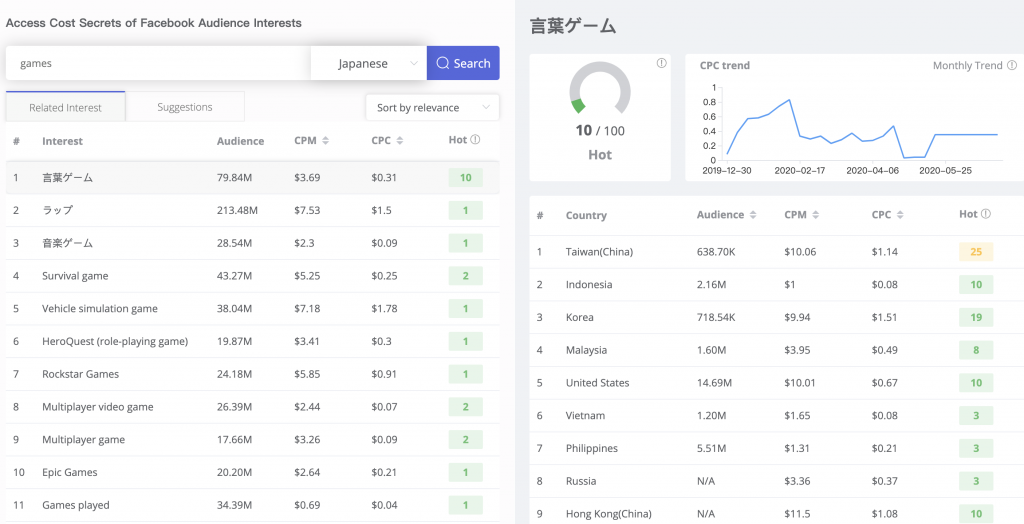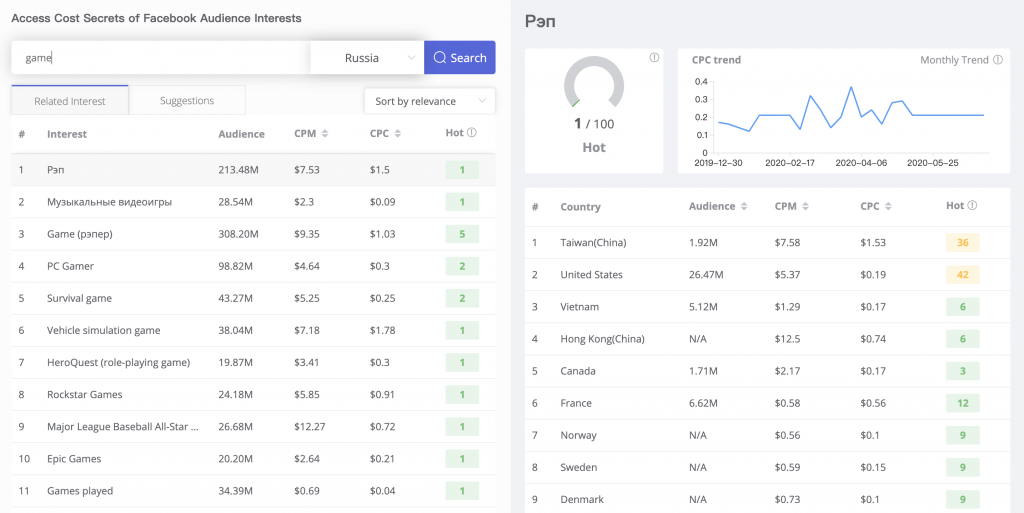 2. What functions are available for CPA analysis?
Mainly analyze CPA indicators, in addition to supported categories/countries/, filterable according to iOS and Android, provide Install, Active, Registration, Achievement, Level, Checkout, Purchase, Checkout, Roas, Messaging reply, Product view, Conversion(offsite) Cost analysis of Conversion (onsite), Add to cart, Lead 13 actions.


There are also dimensions such as gender and age group under relevant filter conditions.
3. What functions are optimized in the CPC section?
On the basis of the previous CPC page, optimization of filtering items, data dimensions, etc. has been carried out.
Country screening sorted by regional distribution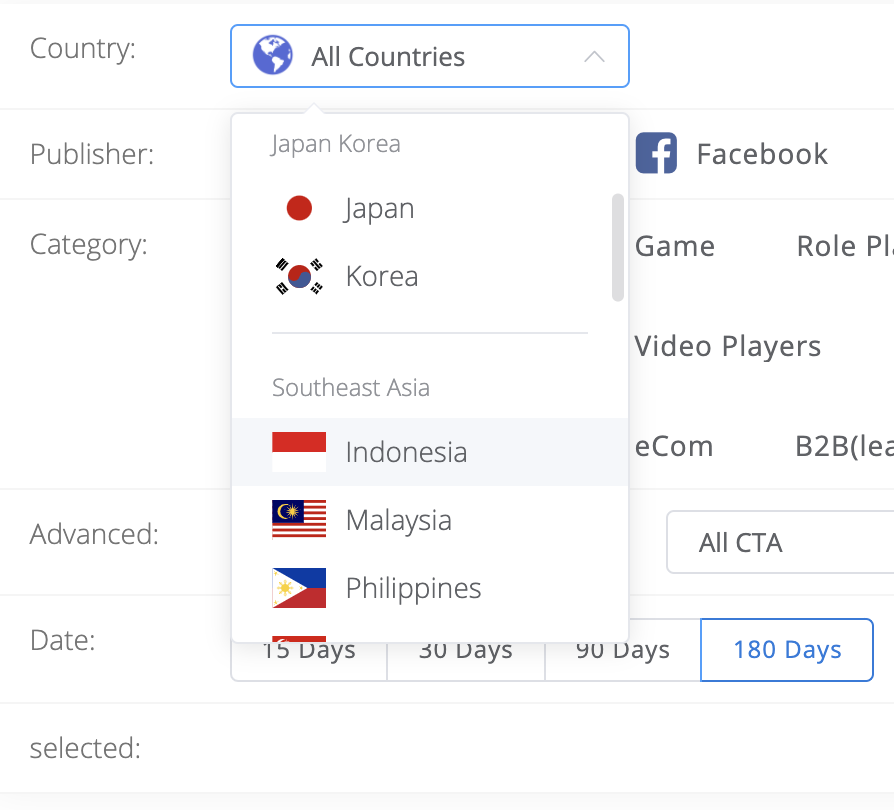 Filter by mobile phone operating system (iOS & Android)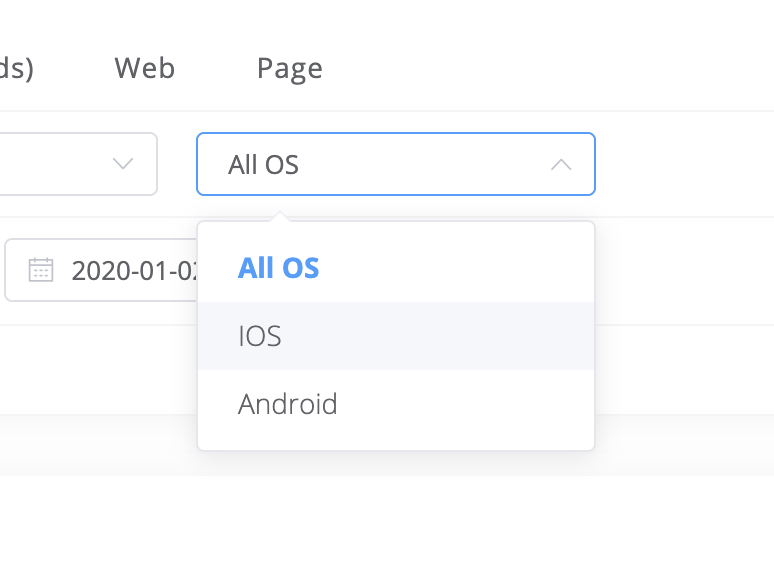 Added gender and age dimension analysis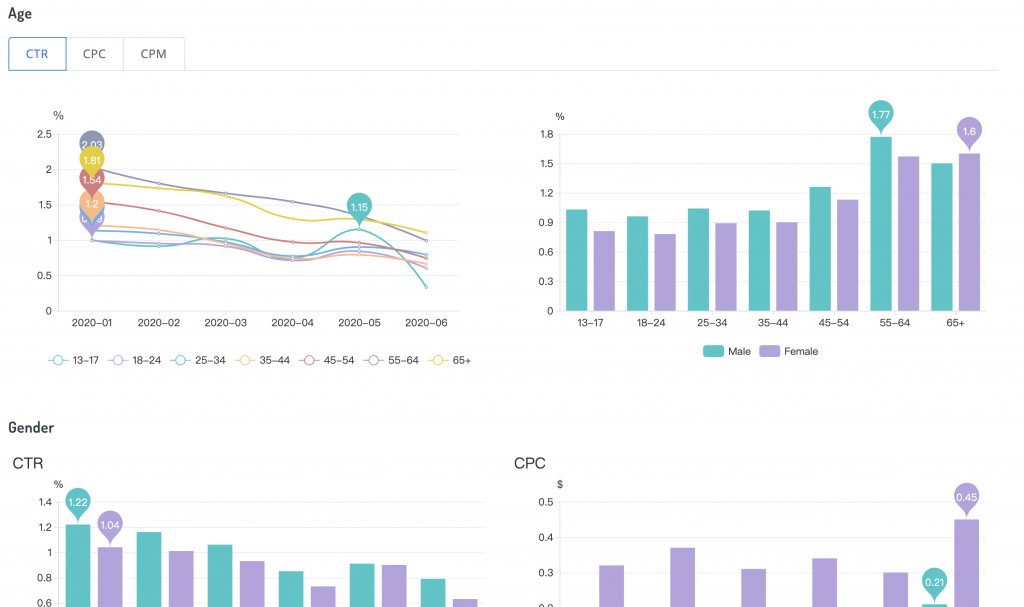 Summary:
It is hoped that the new features of the Cost Intelligence module will provide a more powerful reference for your advertising business growth and inspire your fresh inspiration. We will continue to improve our products to provide you with more powerful functions.
You are welcome to contact our business to open a purchase, you are welcome to ask any questions!