SocialPeta x SnapChat H1 2023 Insights into Marketing Trends of Global Mobile Apps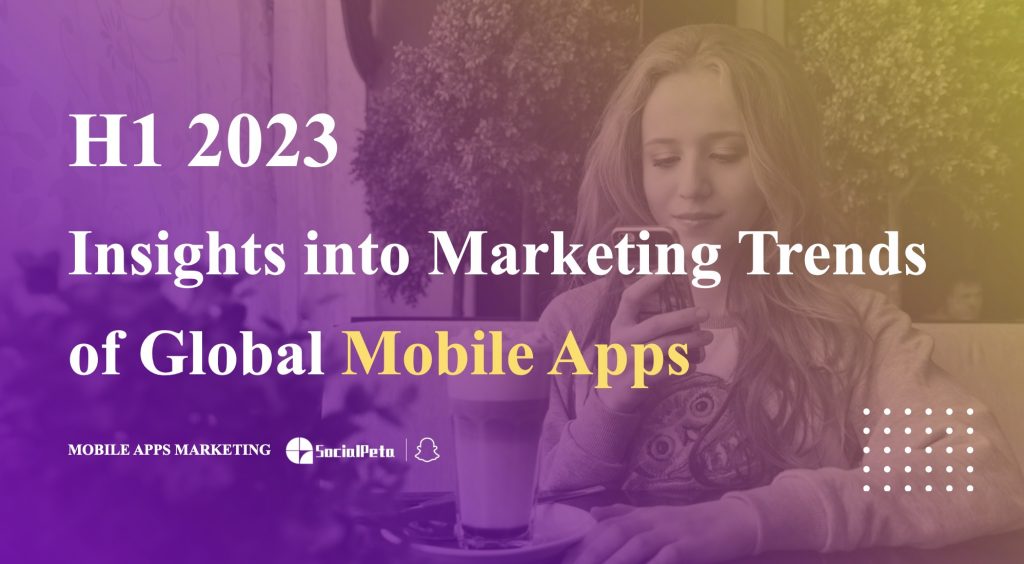 In 2023, ChatGPT is reshaping the future of work. Under its influence, numerous products are seizing the AIGC opportunities, resulting in substantial growth. A surprising surge in the health sector has sparked intense competition, while regions like the Middle East and Africa are also entering the scene. Besides, what transformations have unfolded in the global mobile app industry over the past six months? To answer this question, SocialPeta and Snapchat partnered to produced the "2023H1 Mobile Application Marketing Trend Insights" report. This report aims to provide insights on a global scale and support successful product expansion into global markets.
The report delves into various aspects, including global non-gaming mobile app market data, popular countries/regions, and trending categories. Special attention is given to analyzing the Middle Eastern market overview and future creative trends, aiming to provide valuable insights for global mobile app developers and marketers.
Furthermore, the report provides detailed analyses of successful ad creatives from popular apps like "iQIYI," "BIGO LIVE," "GoodNovel," "MICO," and "Daily Yoga." It goes beyond the Middle East and also summarizes marketing trends in popular international markets like North America, Japan, South Korea, Southeast Asia, and Africa.