Mobile Game Trends White Paper [Simulation Games]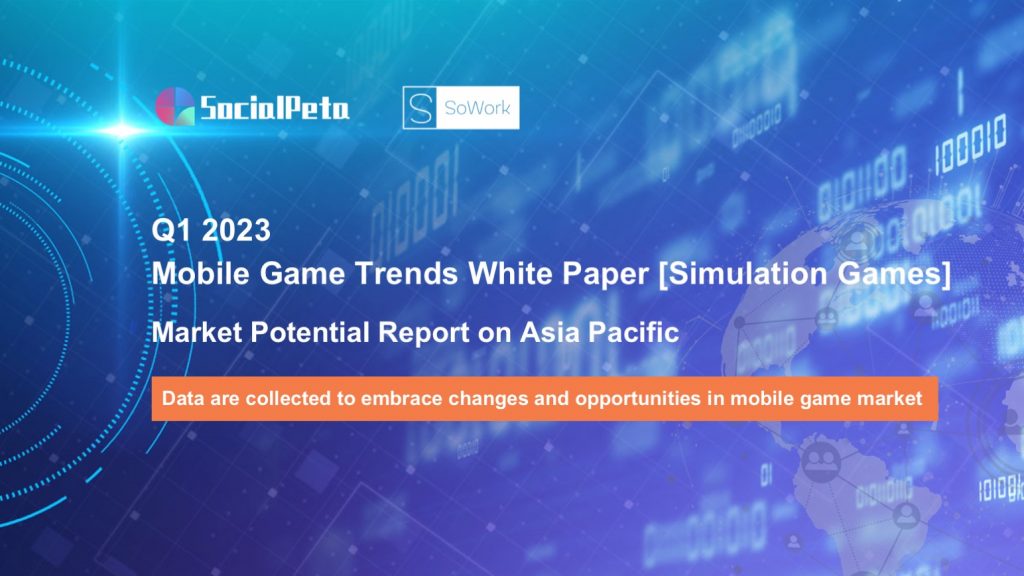 The mobile gaming market in the Asia-Pacific region is vast and rapidly expanding. With over 1 billion mobile game users, it accounts for almost half of the global total. There are several key factors driving this growth. Firstly, the region's large population and growing middle class have created a strong demand for game consumption. Additionally, the impressive smartphone penetration of over 1.5 billion users allows more people to enjoy mobile games anytime and anywhere, fueling the market growth.
Furthermore, the Asia-Pacific region leads in game technology innovation, driving continuous evolution and innovation in the global game industry. From virtual reality to augmented reality, from esports to social gaming, game developers in APAC play a crucial role.
Therefore, tapping into the Asia-Pacific market is a shortcut to mobile game success. To provide the latest market information and help to seize opportunities in the mobile game industry. SocialPeta and SoWork have launched the "Asia-Pacific Market Potential Report." This report consists of six articles covering various game genres and is updated every two weeks.
There was great potential in paying SLG players in the Indonesian market.
High percentage of paying SLG players in Thailand and Hong Kong (China)
Outstanding release of creatives from new games. The revenue barrier is expected to be broken by new games
"Live-action" and "mini-game" are two keywords for advertising SLGs
To stay informed and receive updates on upcoming reports, click the button above to register.