Sensor Tower vs. SocialPeta: Which Is Your Best Ad Intelligence Tool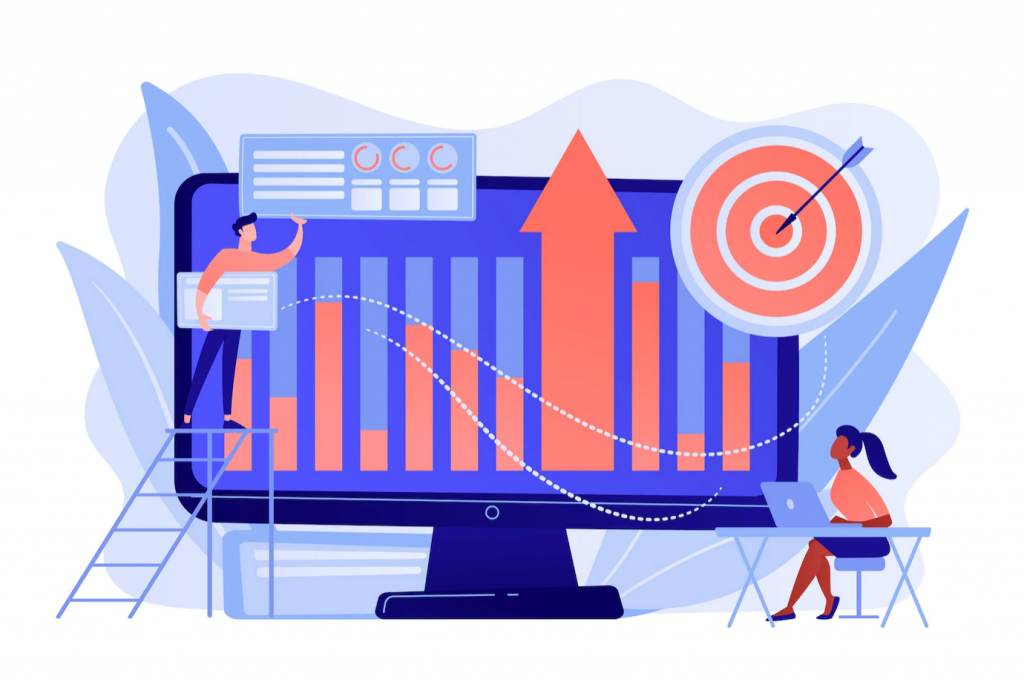 While Sensor Tower is pointed out as a well-designed app aiming for the best quality, some of its features really could use improvement. You can find many other remarkable tools that can do the same job at a better price and even with more features.
For example, SocialPeta (also known as the #1 Ad intelligence tool). It has a reputation as the best analysis platform, thanks to its combination of many applications, software, analysis, and graphics.
In this article, we will compare Sensor Tower and SocialPeta in detail, while at the same time, we will show you other interesting ad intelligence tools. Keep reading to find which one is best for your business. Let's dive in.
Sensor Tower vs. SocialPeta: The Main Differences
Starting by comparing Sensor Tower vs. SocialPeta can give everyone a general idea of what the main differences are and quickly note why SocialPeta is better. So, let's move to a side-by-side comparison of Sensor Tower and SocialPeta.
| | | |
| --- | --- | --- |
| Features | SensorTower | SocialPeta |
| Ad Intelligence | ❌ | ✅ |
| App Intelligence | ✅ | ✅ |
| Cost Intelligence | ❌ | ✅ |
| Trusted by Worldwide Brands | ✅ | ✅ |
| Ad Creatives | ❌ | ✅ |
| Real-time Updates | ✅ | ✅ |
| Pricing | $399/month (Business) | Available after Meeting |
| Free Trial | 14-day free trial | 3-day free trial |
| Simple User Interface | ✅ | ✅ |
| Global Coverage | ✅ | ✅ |
| Monitor Competitors | ❌ | ✅ |
| AliExpress Products | ✅ | ✅ |
| Amazon Products | ✅ | ✅ |
As you can see, both Sensor Tower and SocialPeta have many features, with SocialPeta standing out in many aspects. However, their flexibility in pricing is perhaps one of the most important aspects of SocialPeta.
While the price of the Sensor Tower can be very expensive SocialPeta's price is negotiated and discussed with software experts before agreeing on it. It is true that the costs depend on the plan selected for both services, however, SocialPeta will always be much cheaper.
Although the SocialPeta trial is shorter, it offers all of its features to try them out, meanwhile, Sensor Tower provides a 2-week trial but with many features locked.
The main difference between them is that SocialPeta allows users to monitor competitors and its star feature, Ad Creatives, and both options aren't available for Sensor Tower users. Monitoring what other businesses can offer is vital to get insights into what's being done worldwide, and what's succeeding and failing.
The use of this tool combined with Ad Creative can become a powerful trend analysis tool, covering 69 countries worldwide and 70 major channels, all updated in real-time. Thanks to all this you can find certain specific niches for all web products to easily gain profit from millions of shops in the eCommerce sphere.
However, there's a lot to be compared yet, this is just the surface of everything that can be done with SocialPeta that can be compared with Sensor Tower. Let's take a better look at both's main features, so you can understand better the difference between them and why SocialPeta is way better than Sensor Tower.
Main Features of Sensor Tower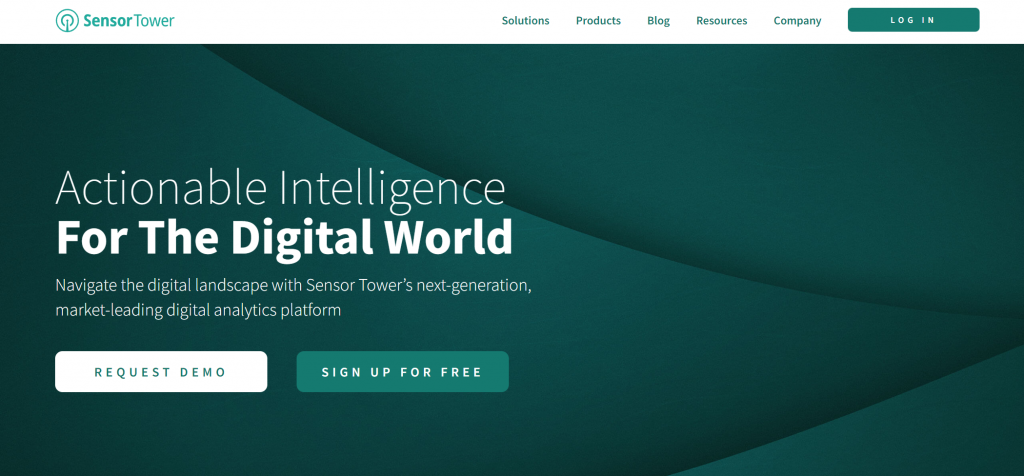 The main feature of Sensor Tower is its intelligence ad. It counts on some tools and provides some vital data to companies to help them understand profits, revenues, and more. For example, the Sensor Tower top grossing's analysis is the video game Genshin Impact. Thanks to the data scan made with these tools, it was revealed that an average of $21.6 million was generated per day during the last months of 2021.
The characteristics that emerge from the obtained data are also useful to analyze and optimize search strategies. This app intelligence measures the success of organic user searches and the ones of competitors. Since Sensor Tower keyword research helps understand what drives downloads, it can show real business potential.
Moreover, Sensor Tower's functionalities can impulse a campaign and its performance, finding new opportunities and many other similar keywords. However, SocialPeta can help you with all this, even more, and for a lower price. Let's take a look at SocialPeta's features.
Main Features of SocialPeta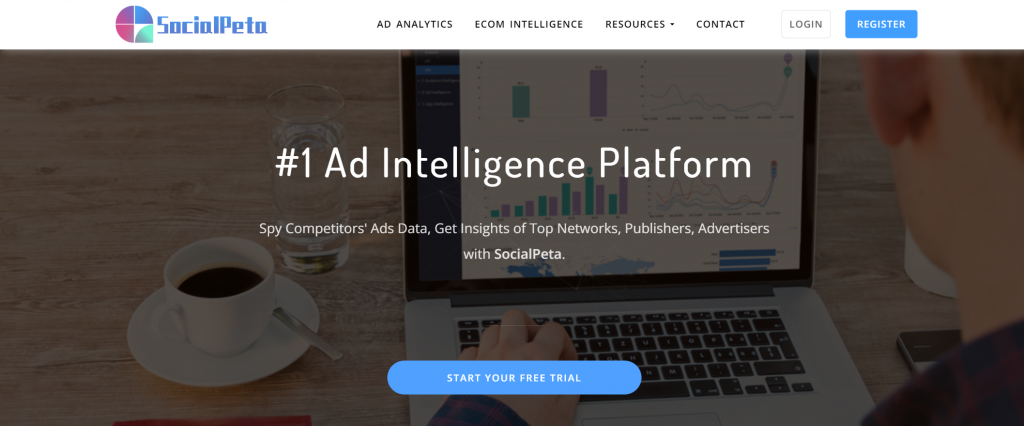 Regarding the breakdown of SocialPeta features, it is necessary to start by saying that it is the #1 ad intelligence platform. This platform, unlike Sensor Tower, does not only provide intelligence services for marketing, but it also provides Ad marketing data and many more.
Using data intelligence, SocialPeta can develop new businesses and help choose the right marketing options to grow. Market-related information, cost reflections, and outlook are some of these features that can be used to drive your business forward.
With more than 5 million advertisers on the platform, SocialPeta adds huge value to the search and in-depth analysis. Their multi-language support is also vital, allowing many non-English speakers to use it.
Going into further detail, this is why SocialPeta can be a better ad platform than Sensor Tower for the users that decide to choose this intelligence platform:
Featured Ads

One of the "badge tools" of SocialPeta is the featured ads option. This powerful tool provides amazing utility for businesses that want to analyze ads, and cannot be found in Sensor Tower and other platforms.
Users can filter between many groups to observe the online ads around the world, with the gaming and non-gaming apps ones as part of the biggest filter.
Besides that, it is possible to tweak options by finding certain recommendations of SocialPeta, such as popularity growth and improvement. Also, you can check likes, reviews, and sharing, which is another crucial resource that isn't available in Sensor Tower either.
But that's not all, another important filter for pro users is the ability to switch between ad categories. This includes the trending, display, ideas, and even the playable ads that can be interacted with.
Ad Intelligence
SocialPeta's ad intelligence allows users to analyze ads from millions of apps on Facebook News, Instagram, YouTube, Twitter, and more, all updated in real-time. It can be even filtered by gaming and non-gaming apps, like most of the SocialPeta tools, can.

You can check the number of content creators each app has, and which countries are the current top advertisers for each app. You could also get an excellent overview of the advertising history since SocialPeta allows you to check the week and month prior to the date you're taking out the research.
This tool has two main divisions on the graph, one reserved for Android apps and one for iOS, but both receive the same filters and categories for easier searches.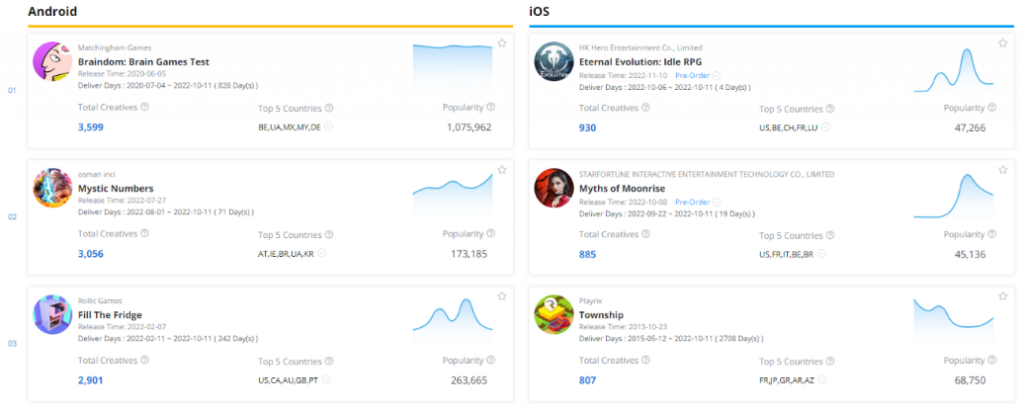 The filters get even more categories when looking into specific details such as an advertiser, publisher, and platform analysis. These categories also show a more intuitive chart with clear icons and information for quick data collection.
It can filter by how many ads an app has, their duration, what platforms support it, and the current trend, from 90 days ago until the current day.

App Intelligence
Receiving critical performance data at a glance is a must for many businesses, and SocialPeta offers the best possible experience, surpassing all expectations. Using the very user-friendly charts and analytics provided by this tool allows you to check which apps are trending on the market of both the App Store and Google Play.
While Social Tower also provides an option for app intelligence, it cannot be contrasted with the graphs, charts, and info SocialPeta shows.
The intuitive filters also allow searching worldwide or by country, displaying a big list with the top trending apps. In this list, each app is tagged with a category that also mentions its top ranking within that category, star ratings, downloads, and revenue.To get a broader and more segmented picture, you can choose to filter by total downloads and revenue tops to get other categories analyzed. This also works for pre-order and subscription apps.
For those looking for ASO (App Store Optimization) keywords, SocialPeta even has a filter that shows what's the most used keyword for every app. This also contains each word's volume, their KD, how many related words are available, and how many apps from the top 100 rankings include them.
Cost Intelligence
The cost intelligence tool enables every user interested to access the insights of audience growth, CPM, and CPC. Entering a specific keyword in the search tab shows the related interest keywords available and SocialPeta suggestions, as well as the keyword difficulty.
This tool, along with Ad Creatives, is another of the SocialPeta exclusives that cannot be found in Sensor Tower or any other similar platform.
Other Interesting Ad Intelligence Tools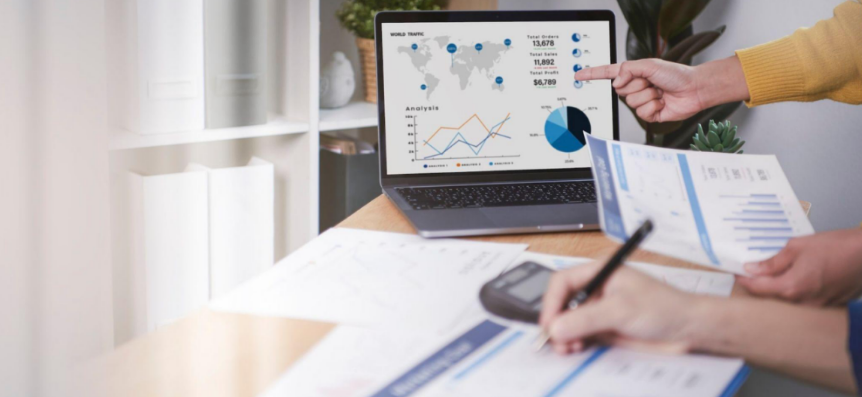 For those looking for Sensor Tower alternatives, even though SocialPeta is the best alternative, other platforms can do the same task. However, contrary to SocialPeta, every single one of them has a drawback, they don't have all the tools that Sensor Tower has in a single place.
Even so, these are some of the most renowned brands:
Data.ai Intelligence
Also known as App Annie, data.ai Intelligence is a Sensor Tower alternative. It allows for uncovering many growth opportunities in many countries worldwide based on their downloads and trends.This enables users to gain competitive knowledge about the market, making better financial and creative decisions. In addition, other filters are used to check growing competitive "threats" and emerging businesses that could compete in the market.
Similarweb
This platform counts with one of the most comprehensive explanations of graphs and traffic, making it really easy to use. In addition, it provides tools related to typical user needs: digital research, eCommerce, digital marketing, investing, and sales.Websites, top apps, and search engine analysis are shown with different charts and analytics to help businesses boost their sales or views. However, unlike Sensor Tower pricing, Similarweb numbers are not shown on the page. Users need to contact an expert to discuss it or start by using the 3-day free trial.
Google Analytics
A tool that is well-known for collecting data from apps and websites is Google Analytics. This Google tool allows the creation of reports of insights for businesses by measuring pages and trackers that collects anonymous info.Originally launched in 2005, it has slowly started to become one of the most used tools, reaching its prime in 2019. Currently, this resource is used by many people on the web, with many changes throughout its life.This information is packaged and sent into reports to analytics, organized on particular criteria such as PC, mobile, or browser they're using. After being stored, this data cannot be changed.
Mixpanel
There are many Sensor Tower alternatives, but Mixpanel is indeed one of the most known alternatives. It provides powerful reports for groups and teams that want to know their users better, insight reports about how the product is being used, and more. Other charts show why our clients are leaving, and what keeps them.
Depending on the selected plan, it can be cheaper when compared to Sensor Tower pricing. A free pack is available for anyone who wants to try out the basic features, but a $25 per month upgrade is also possible for businesses. Custom plans for enterprises need to be consulted.
Amplitude Analytics
Recognized as one of the best product analytics resources, Amplitude gives its users one of the best self-service charts and growth data tracking. Trusted by important brands, it has a huge community with thousands of products to compare and understand better.
Every pack and plan available does not have an established price, so users will need to contact an expert to discuss it.
Kompyte
This AI-driven intelligence is a simple tool used by many business market users that want easy insight into the current trending situation. It collects many data from teams that generate real-time graphics. Moreover, since it's fully automated and user-friendly, it allows deep personalization as the user pleases.
This includes dashboards, reports, and workflows that can be changed, adapting to any competitive tracking and analysis the user might need.
Which One Is Your Best Ad Intelligence Tool?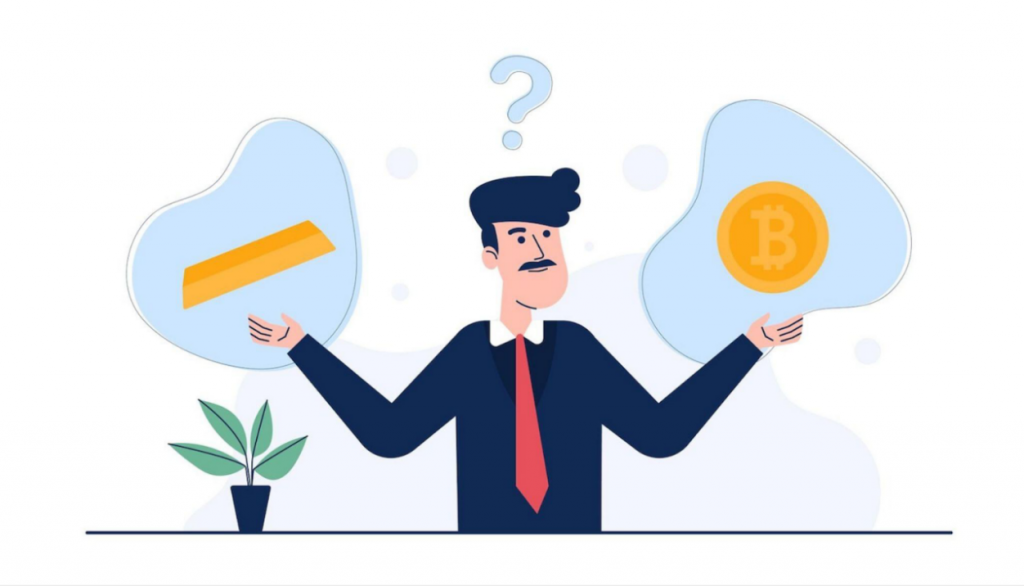 After seeing many ad intelligence tools flooding the market with competition, you might find it hard to find the right or correct one for your business. Luckily, some are more renowned and trustworthy than others, making the search easier.
Sensor Tower and SocialPeta are two of these trustworthy resources that provide a good service to their customers, however, they have some differences that clearly tilt the balance in favor of one of them. Despite their similarities, SocialPeta stands out as the better service thanks to its unique features that cannot be found in Sensor Tower.
Just as an example, the analysis of Sensor Tower mobile game revenue is one of the most demanded data requests along with other mobile apps and resources. This can also be searched with SocialPeta, but with the addition of also filtering by ad analytics of eCommerce, numbers, and charts.
And focusing on those analytics means companies can better understand why product trends are changing and what is trending. Then, adapting to those changes can significantly boost sales or prevent market failure since the content is planned and figured out.