New Upgrade! Key Data Included in "App Intelligence Analysis"
According to surveys, around 90% of app installs are generated by just 10% of the apps. What makes your app stand out? The key is to develop an effective marketing strategy based on insights into users and understandings of market needs. Having a nice tool that supports app tracking like SocialPeta will be a good choice. Recently, SocialPeta has a big upgrade in the "App Intelligence Analysis" function to assist you in gaining more users.
What's new: data integration and increase in features
The increase in the number of mobile apps today is accompanied by two things: one is the heavier competitive pressure on developers and operators, and the other is the more complicated tracking and use of marketing data. To get businesses through the bottleneck of app data acquisition, SocialPeta has fully updated the "App Intelligence Analysis" function to provide accurate data in a simple, quick, and convenient manner.
First, a major change in the tool is the integration of data, aggregating the app's most critical metrics in app search. Second, there is an addition of four key data analysis features: Ranking Charts, Reviews & Ratings, Audience Insight, and ASO Insight.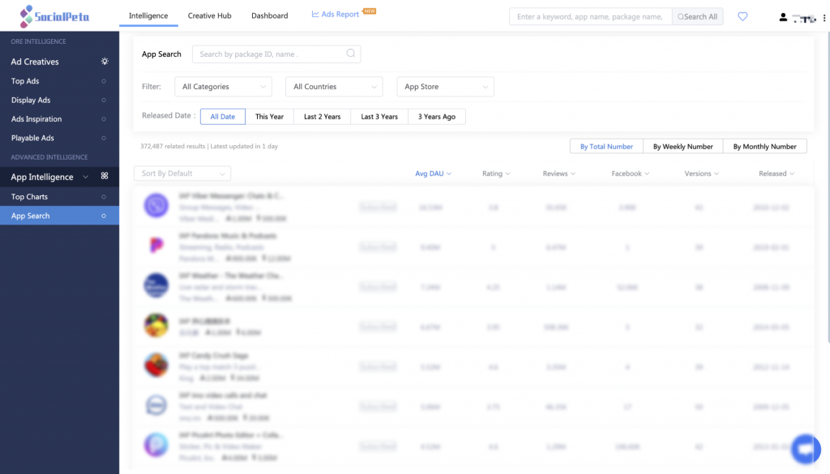 To measure what's going on inside an app through data tracking can help attract traffic sources and decide which sources bring in the best users. As some users put it, "This tool can do lots of things that others cannot. And it's very easy to use."
Let's get started: Track traffic and acquire users
Many mobile app insiders often find in work situations that classifying and processing a sea of apps and user groups, analyzing the trends of newly released apps and using data results to guide the marketing strategy are a vitally important yet extremely tricky task.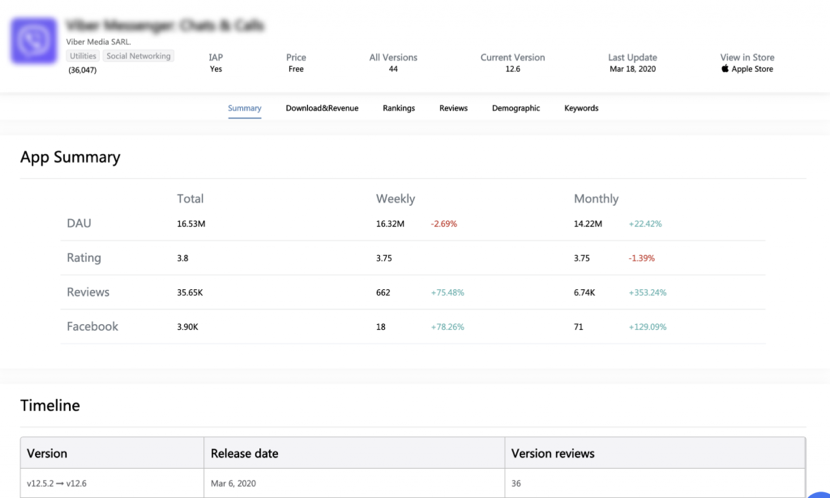 We must say that SocialPeta's
App Intelligence Analysis excels at four key things:
(1)Show you which apps get the most user acquisition;
(2)Simplify information collection – so you can easily optimize your marketing strategy;
(3)Accurately analyze a successful app – as every app's user acquisition has the experience to learn from;
(4)Save you a huge amount of time – as you don't have to crawl different mobile apps looking for your much-needed data analytics.
Indeed, app data
tracking can help businesses and practitioners keep track of market dynamics,
but our market today is changing all the time, and so are user habits and psychology.
With the timeliness and accuracy of data brought to an unprecedented height,
you need to stay sharp when choosing a data tool!