SocialPeta Q2 2023 Global Mobile Game Marketing Trends Insights Report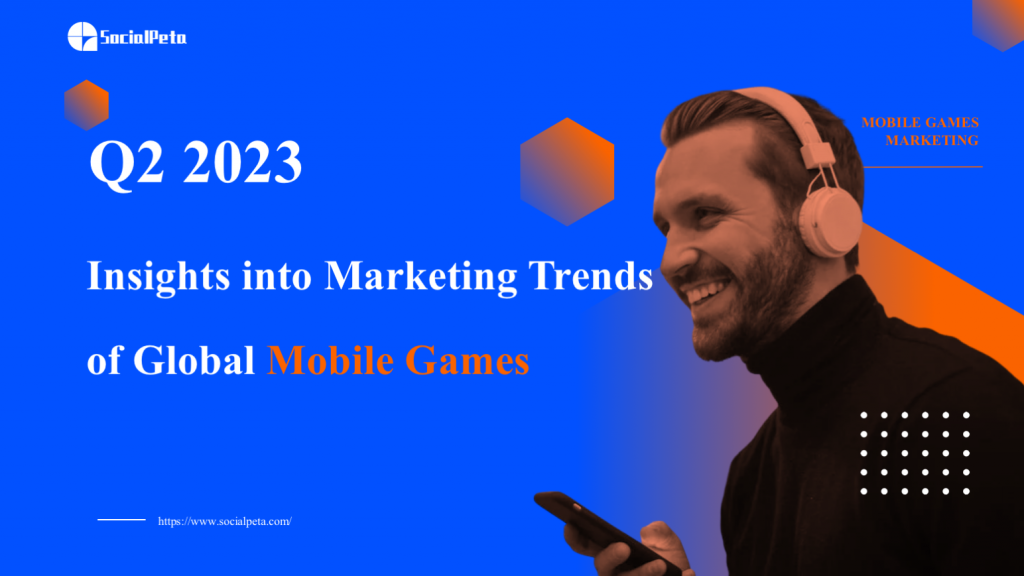 As of 2023, more than half of the year has passed, and the global mobile gaming market continues to face constant pressure and challenges. The mobile gaming market has seen explosive growth, with a diverse user base offering significant business opportunities. However, intense competition among thousands of developers requires unique appeal and excellent marketing.
To address this, SocialPeta released the "2023 Q2 Global Mobile Gaming Marketing Trends Insight Report. This report will deeply analyze the competitive situation of the mobile gaming market, explore key factors and best practices in market marketing.
Creative iteration accelerates: Over 70% are new creatives
Southeast Asia is the most enthusiastic region, witnessing rapid growth in TikTok marketing.
RPG new games emerge as dark horses, while Latin America becomes a new highland for KOL marketing growth.
Through in-depth research on market trends, we will reveal the key elements for achieving success in this challenging and opportunistic mobile gaming market. Click the button above to download the full report for free, and get more mobile industry insights in 2023.