[Download] SocialPeta 2021 White Paper on Global Mobile Apps (Non-gaming) Marketing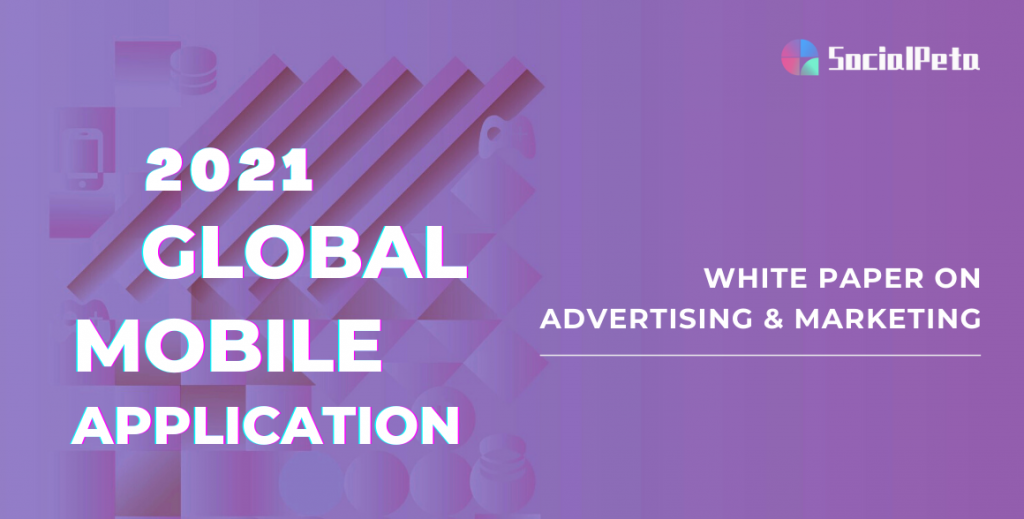 With more and more mobile apps being developed, the mobile app market is becoming increasingly saturated, as a result, mobile app companies need to venture into trending marketing strategies.
SocialPeta, just released its annual white paper on global mobile apps (non-gaming) marketing with over 70 countries and regions covered. The report allows mobile app companies to dive into the yearly competitive analysis of the mobile apps industry and lead the market.
Insights into Mobile Apps (Non-gaming) Marketing 2021
Insights into Advertising on Top Platforms Worldwide
Market Analysis of Top Countries/Regions
Ad Creatives Trends for Mobile Apps (Non-gaming) Worldwide
Want to learn more about what took the mobile app market by storm in 2021 and the strategies that are predicted to guarantee skyrocketing growth this year? Kindly click the above button to download the full report.