SocialPeta-Product Advantage
An excellent product integrating creativity, marketing and market Help your advertising market grow in all directions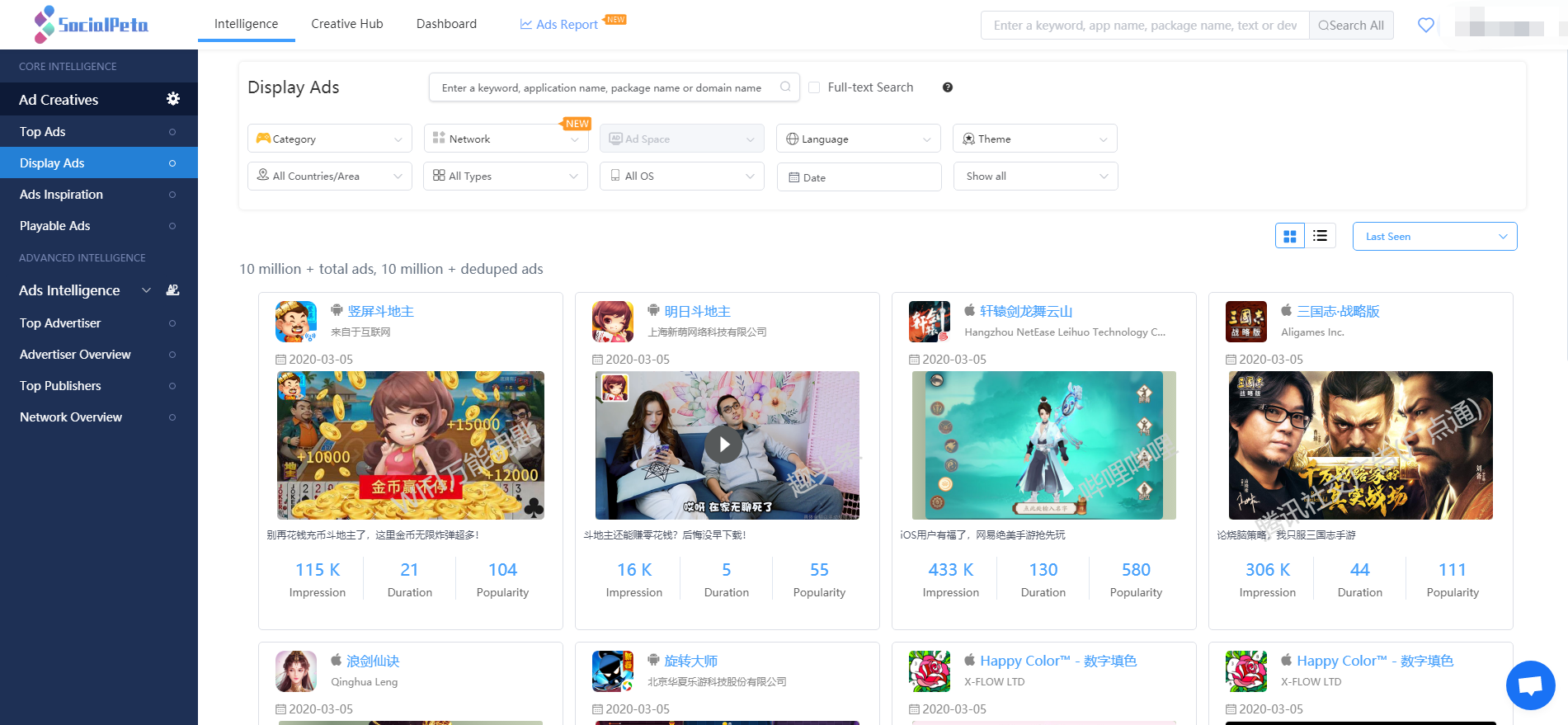 01
Massive Real-Time Creativity-Solving "Creative Difficulties"
SocialPeta cover 45 countries, 65 mainstream channels, hundreds of millions of creative materials, the latest materials are updated in real time. Solve the creative difficulties of "What to do if the material is not enough?"
02
Powerful search, diverse materials-improve work efficiency
SocialPeta provides package name, advertiser, domain name, and keyword search. In addition to channels, the industry also provides filtering options for advertising space, material type, system, language, country, theme, and more. And provide different dimensions of data including playable advertising, copywriting analysis. Help you get the job done efficiently.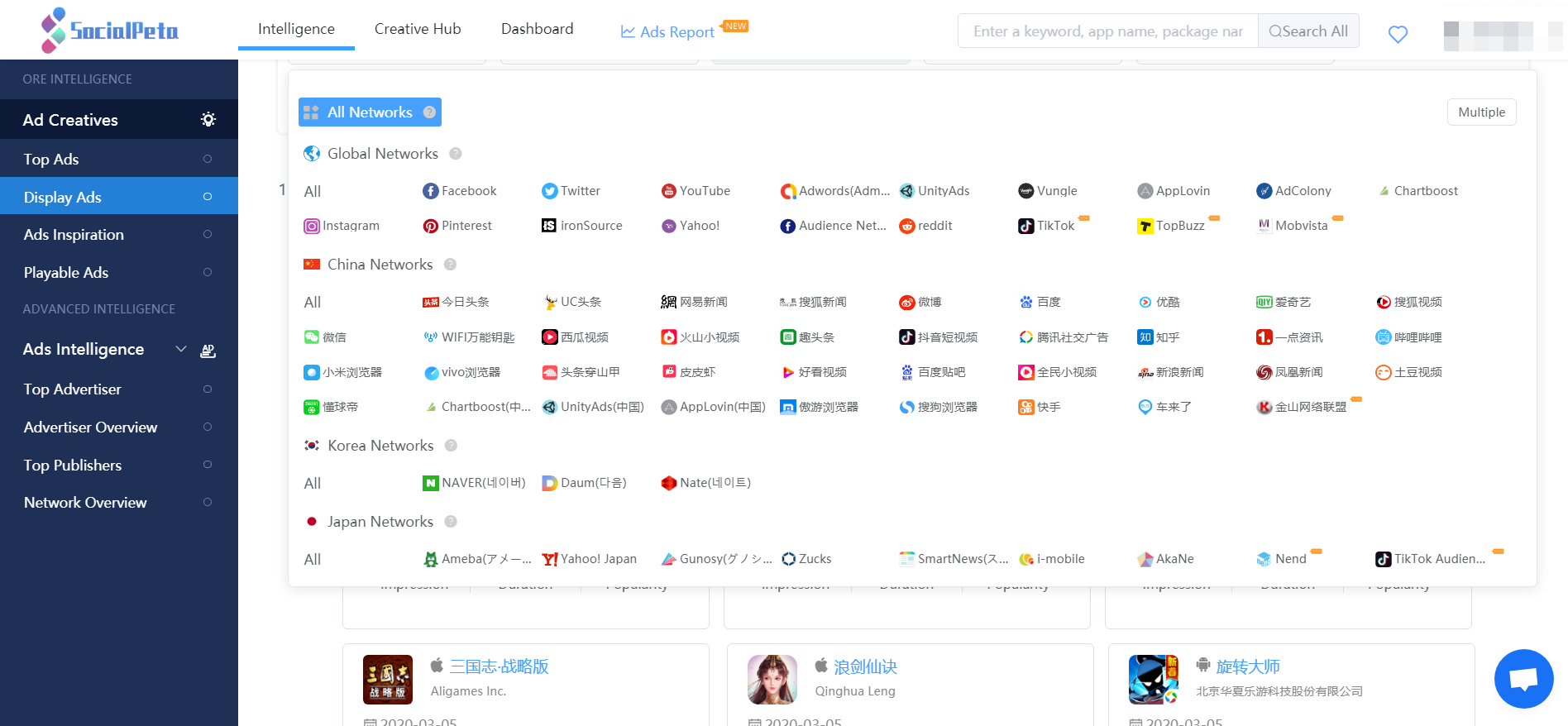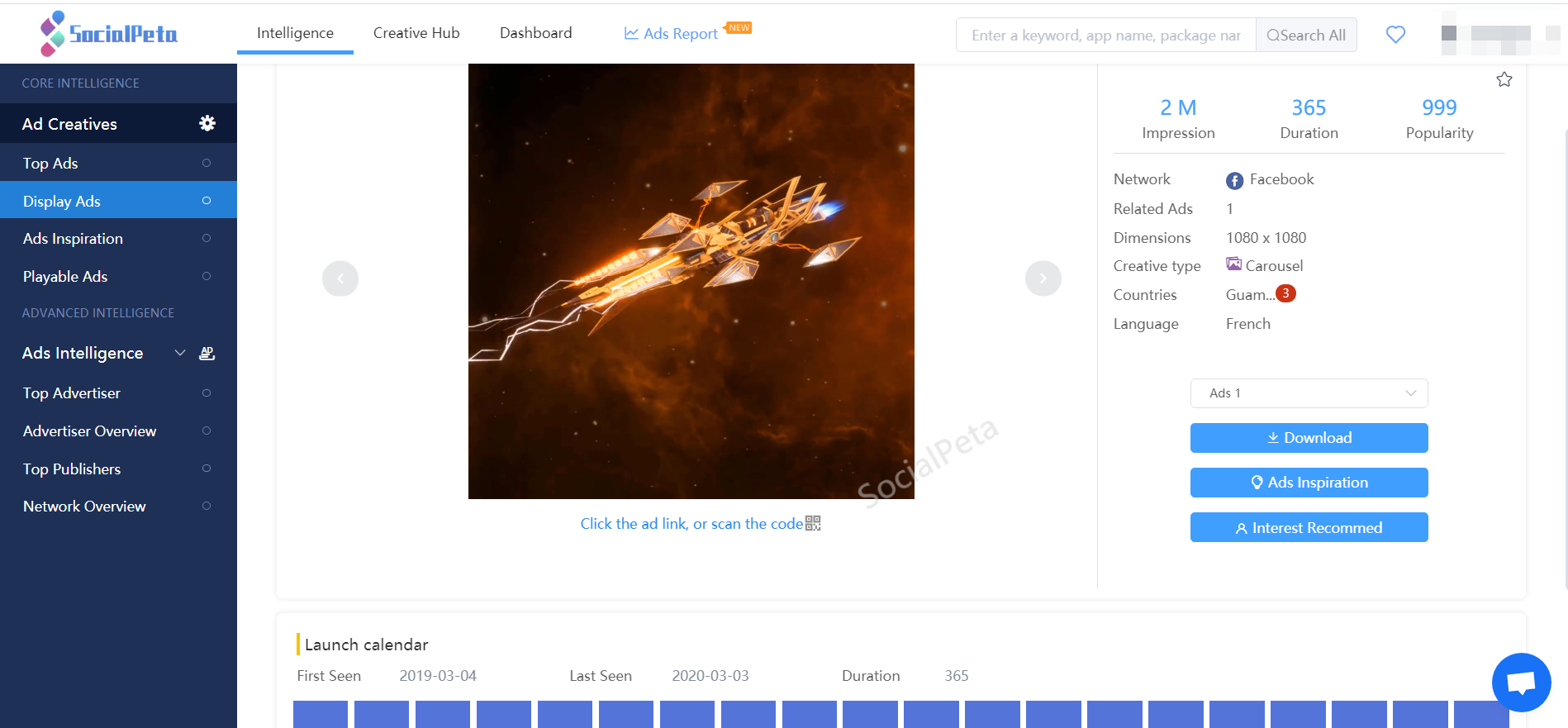 03
Powerful in-depth analysis-solving "dealing problems"
SocialPeta is not only a creative tool for materials, but also a data analysis tool to help you observe the entire advertising campaign: we provide delivery effect analysis, material size analysis, audience analysis, copywriting analysis, interest word analysis. To help you fully grasp the entire process of advertising from production → delivery → testing → optimization → volume.
04
Full-scale market monitoring-not losing to competitors
SocialPeta provides advertiser ranking trends, and based on a powerful database, it analyzes competing advertisers from the aspects of creativity, publishers, intermodal companies, channel launches, and other aspects. The company has also launched the advertising cost function. Help you to be invincible in the fierce competition of the advertising market.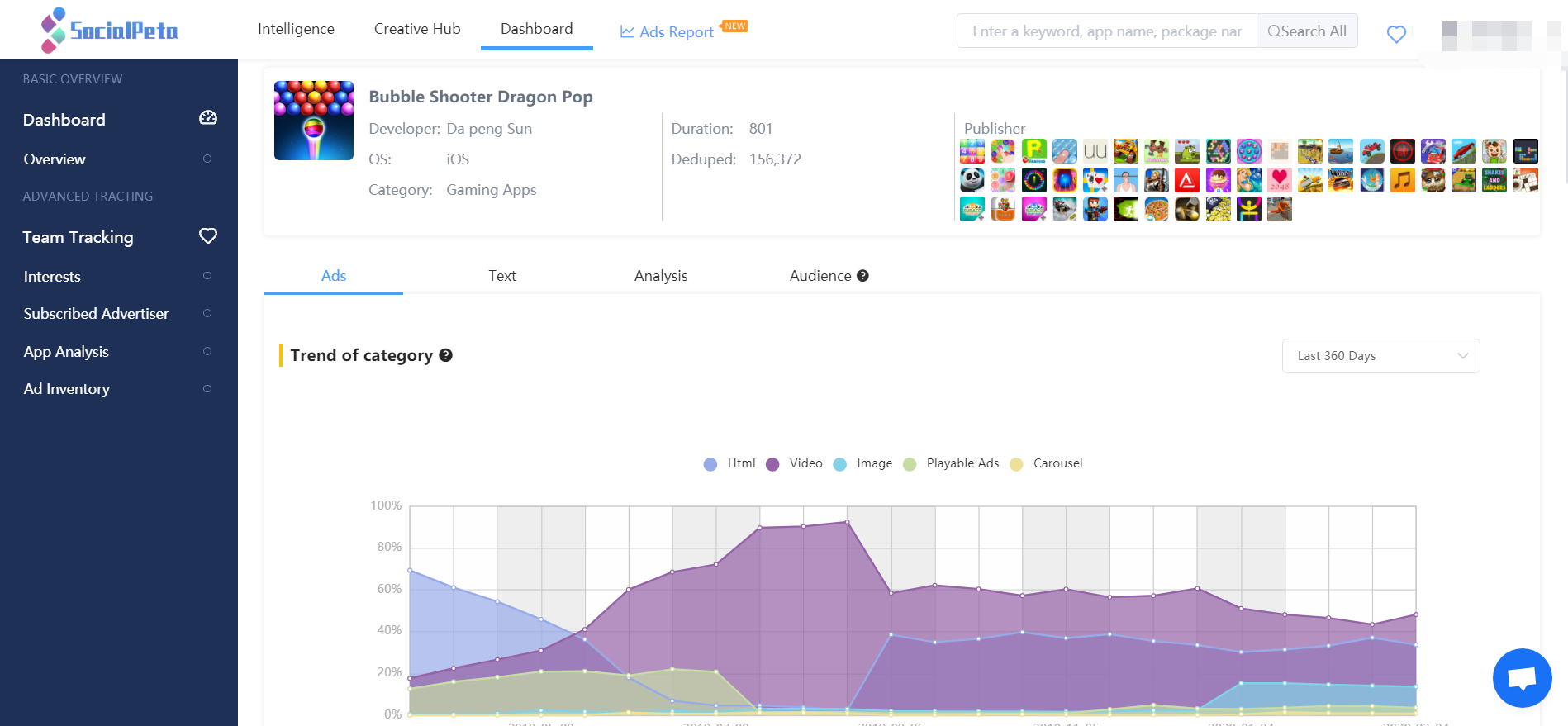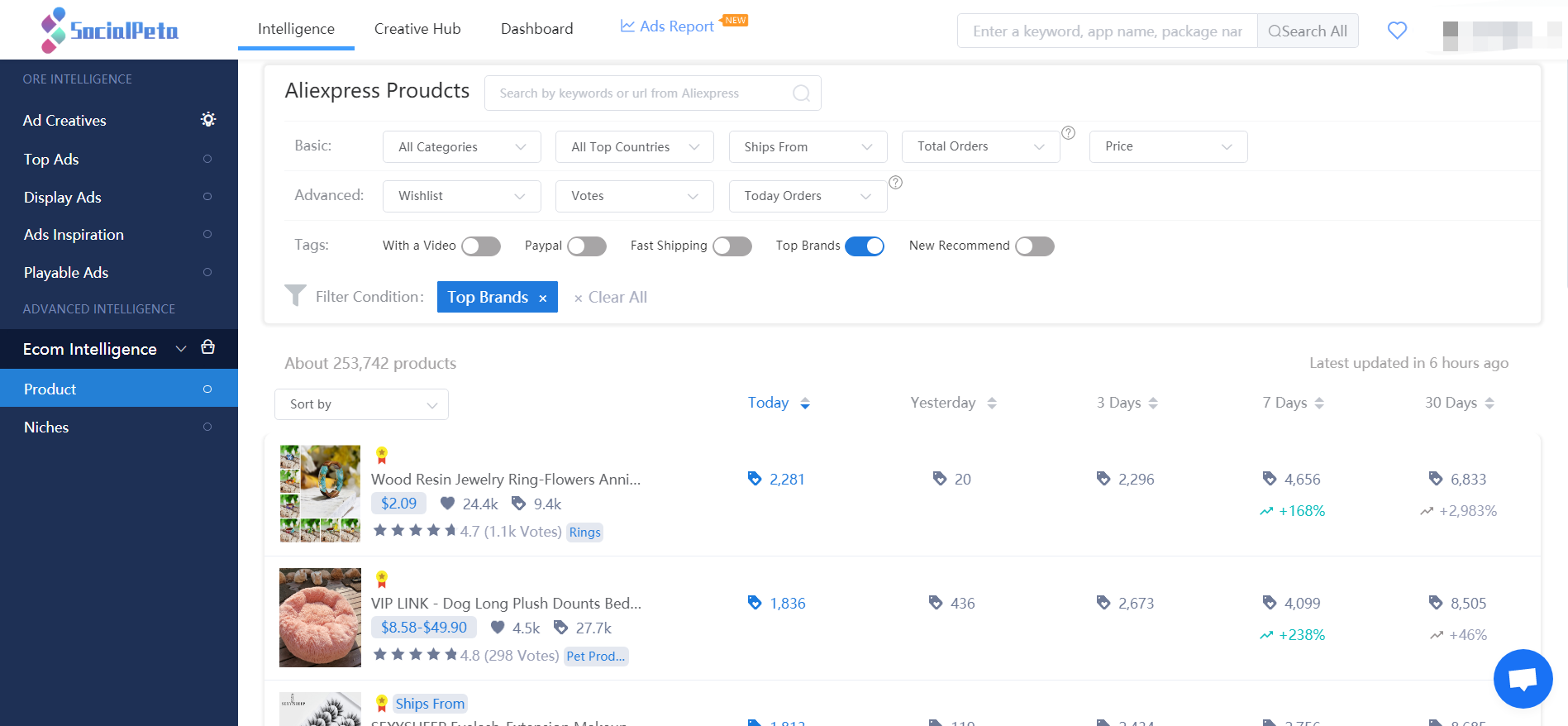 05
More than just advertising —All-round solution to industry problems
Since its establishment, SocialPeta has collected different problems from various industries. We provide you with application intelligence, ASO / SEM, e-commerce analysis, influencer analysis, brand opinion and creative community. Whether you are engaged in various industries such as e-commerce, branding, games, and applications, we will provide you with more powerful help.
VIP Plan-Contact Business Negotiation
Our Ad Marketing Data Service provides detailed advertising and market analytics for each company to help you make better advertising decisions.