[Download] SocialPeta H1 2022 Global Mobile Game White Paper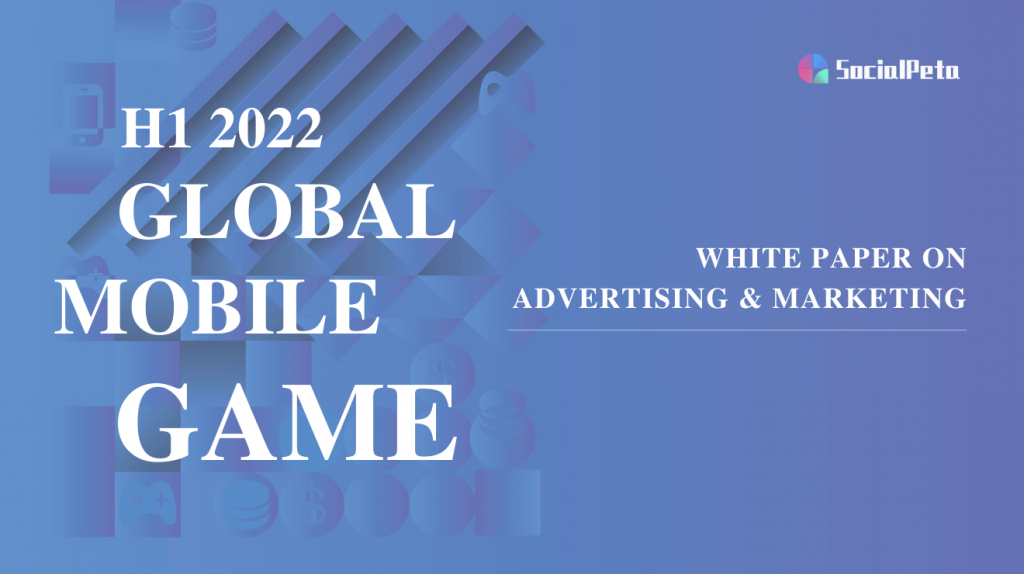 What happened in the mobile game industry in the first half of 2022? As an answer to that, SocialPeta published the "H1 2022 Mobile Game Marketing White Paper", providing valuable insights for your product to enter global markets. The data in this report covers 72 countries and regions, and over 90 well-known ad channels worldwide.
Besides that, the last part of the report excerpts perspectives from our partners in the industry, such as Snapchat, Chartboost, Liftoff, Vungle, Udonis, Mobidictum, Game Factory and more. We hope to provide valuable information for practitioners in the game industry through different perspectives.
Global Mobile Game Marketing Overview
Mobile Game Marketing Insights in Top Countries/Regions
Global Top Advertising Platforms Analysis
Advertising Cost Intelligence of Global Mobile Games
Marketing Analysis of Popular Game Genres
Click the button above to download the full version for free to get more game industry insights in H1 2022.