Scale your ASO & UA activities and win global users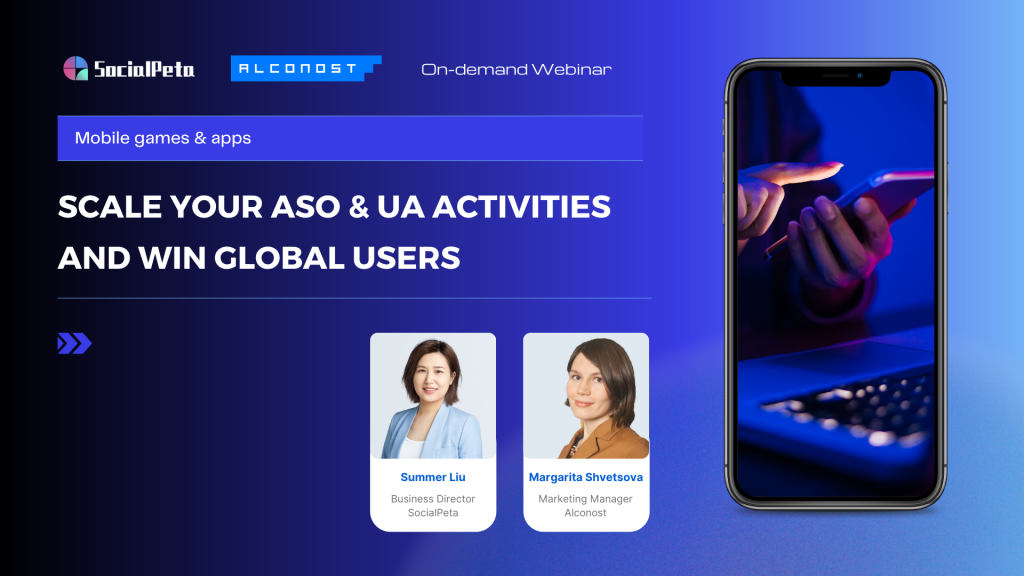 Entering new markets and expanding your audience can lead to new revenue opportunities for your products — if you can gain insight into new markets and nail the localization process.
More than just language translation, there are many factors that mobile publishers need to consider when launching in new markets. If you're ready to embark your own localization journey and reach new users around the world, here's a webinar by SocialPeta and Alconost tailored to put your product on the path to success.
Global Mobile Marketing Insights & Ad Cost Analysis in Different Regions
How to monitor the target competitors
Case Study: How did top mobile games win a market
Most profitable languages for app & game localization
What tools to choose for smarter localization process
Examples of how mobile app localization boosts its success
Click the button above to watch the webinar right now!