VTC Mobile Reducing 48% Time Creating Campaigns by Using SocialPeta!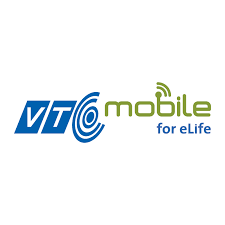 About VTC Mobile
VTC Mobile Services Joint Stock Company (VTC Mobile), a member of VTC Multimedia Corporation, is an enterprise that focuses mainly on providing entertainment and value-added services and solutions on mobile.
The company is rated as the No. 1 Vietnam mobile game publisher, always catching up with the modern gaming trend and satisfying the tastes of gamers. VTC Mobile is proud to be the only publisher which succeeded with all types of games including RPG, RTS, SNG, casual and e-sport…

Challenge and Huge Marketing Potential
Southeast Asia has always been the most important area for mobile game publishers, among them, Vietnam is considered to be one of the most attractive markets with huge potential.
Under strict policies published by the Ministry of Information and Communications of the Socialist Republic of Vietnam (MIC) in 2020, overseas mobile game publishers have limited access to the local market, hence a majority of the market share is held by local publishers. VTC Mobile company-sized the great opportunity, and purchased multiple high quality games favored by local gamers from China, South Korea, and Japan.
So far, there was one missing piece of the puzzle. To scale the market and acquire users profitably, VTC Mobile decided to seek solutions from advertising platforms.
Win the UA War by Huge Database on Ad Creatives
After researching and comparing with other tools like Sensor Tower, and VTC Mobile made the final decision, they choose SocialPeta's AD China and Japanese&Korea networks in AD Global under the Ad Analytics portal.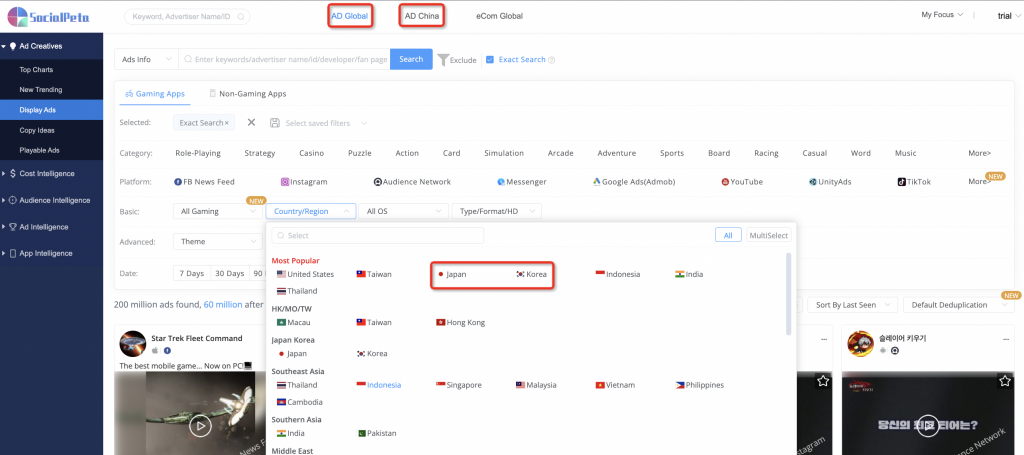 Thanks to the feature of Ad Creatives, VTC Mobile can access over one billion ad creatives easily. Their marketers spend less time and money in testing winning creatives which resulted with in high CTR, because they can use various filters to find out competitors' most appealing ad creatives for different game genres. VTC Mobile team said, "SocialPeta helps in reducing the time to prepare creatives by around 48%, we can directly check creatives of their games in other markets (China, Korea, Japan) and modify to suit Vietnam market."
Furthermore, ad details like single ad creative impression, duration and popularity help advertisers better understand the trending ads. From the feedback of the VTC Mobile team, SocialPeta also helps in increasing their ability in terms of understanding what kind of creatives shall perform well and making the right decision efficiently.
Then it's time to scale the winning campaign, they doubled down on the quality of winning creatives with a higher campaign budget to optimize their performance. Finally, their efforts paid off, "Generally, Conversion rate increase and CPI decrease by around 8% & 5% respectively." Added by the VTC Mobile team.