Momomedia Enhances Ad Creative Efficiency with the eCom Global Ad Research Feature of SocialPeta
Momomedia is a Korea-based leading performance-based digital marketing company with the goal of helping big e-comm entrepreneurs acquire customers at a rate that is very cost-effective and scalable. With 10 years of industry experience and managing millions of advertising spend, Momomedia specializes in advertising, marketing, and growth.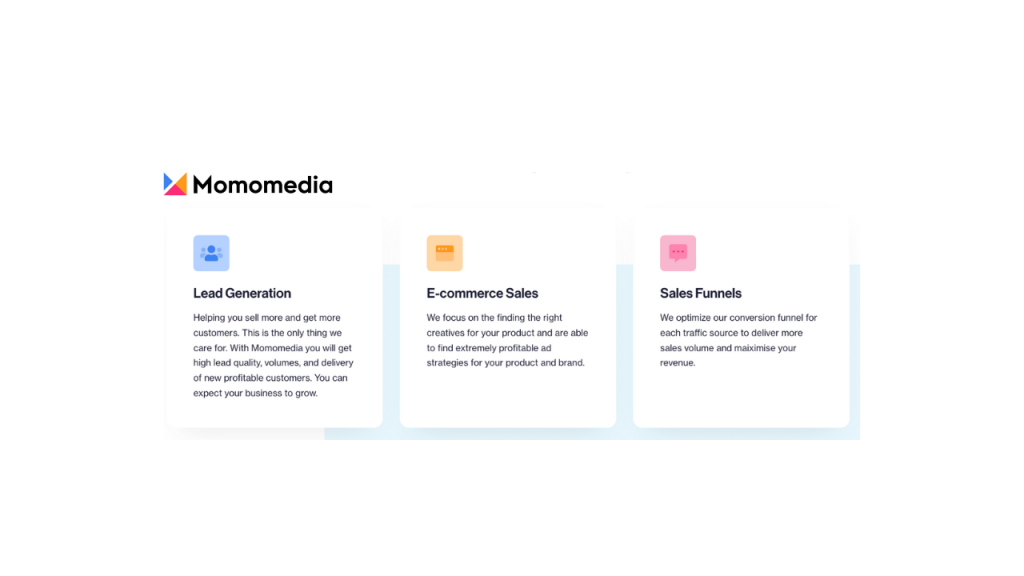 To boost the effectiveness of their ad creatives, analyze the most effective promotion mechanics & approaches from competitors, and understand current advertising trends, Momomedia decided to partner with SocialPeta on May 2022.
For eCommerce campaigns to be successful on different networks, it's important to respect the context of each platform, and focus on creating compelling ads that attract clients' attention and interest. Each one can be effective at raising awareness and generated traffic if managed with consideration:
People may expect advertisers to be creative, funny, even silly on Snapchat or TikTok.
With its visual focus and native store features, Instagram is an excellent channel for showing users how brands' products would fit in with customers' lifestyles.
Facebook also has native store features, and an effective eCommerce advertising strategy is to share products, customer reviews, and user-generated content.
For Google Ads, it's important to make your ads clear—ensure viewers know exactly what you're selling, without having to work hard to find out.
According to Momomedia's feedback, being occupied with several brands' campaigns at the same time, it has been extremely exhausting for the team members to come up with new creative concepts for each product for A/B and multivariate tests across networks and platforms. Not to mention the challenges from IDFA loss and Google's Privacy sandbox, the efficiency of producing top-performing ad creatives, and understanding creative trends are critical for Momomedia.
Thanks to SocialPeta's eCom Global Ad Research feature, which provides daily updated creative insights and competitive analysis to help the team quickly adjust and optimize campaigns' performance.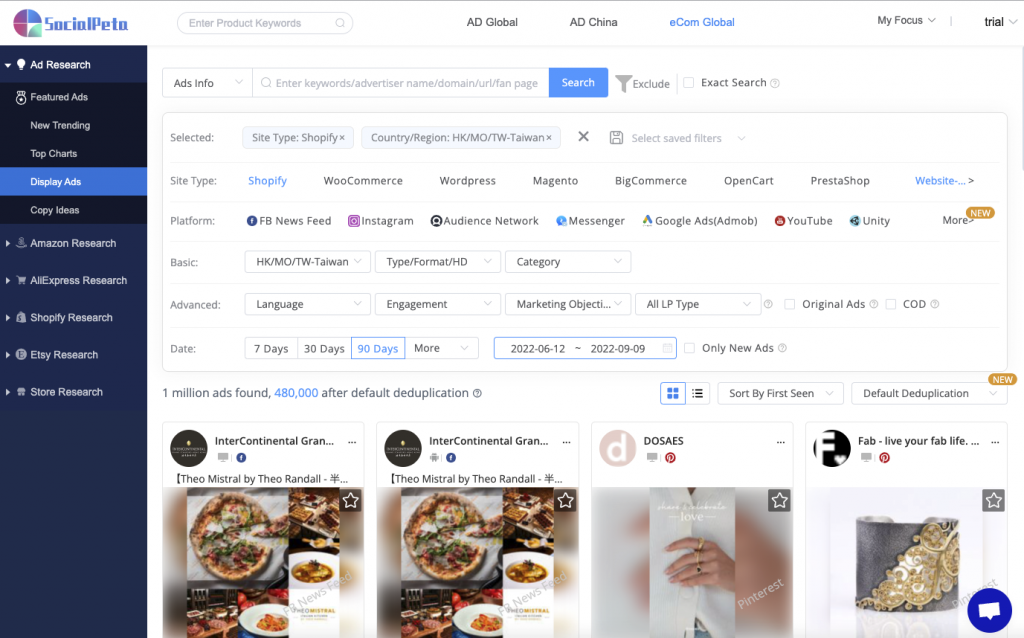 By segmenting the huge database with filters like ecom platforms, product categories, social networks, locations, languages, ad formats, even marketing objectives, the Momomedia team could easily find out the best performing ad creatives with the most impressions or the highest popularity live in the market to make smarter decisions with the budget and creative strategies. Display Ads is a proven way to help teams like Momomedia to discover advertising inspirations and ideas.
Based on the detailed analysis of SocialPeta's New Trending function, Momomedia is able to identify creative trends across networks and platforms. What's more, Momomedia can stay ahead of the marketing competition with comprehensive ad data.
From their feedback of Momomedia, in the partnership of SocialPeta, the team increased operational efficiency, saved time in producing creatives, decreased the cost of testing the top-performing ad creatives, and efficiently aligned creative development with UA goals. Professional reports provided by SocialPeta are also beneficial, assist Momomedia being a competitive agency in its journey to becoming one of the most successful marketing agencies in the world.