How SocialPeta helped UDREAM Entertainment in keeping competitive in global market
About UDREAM Entertainment
Founded in November 2018, UDREAM Entertainment is a start-up focused on the development of first-rate games. Currently, UDREAM Entertainment has an office in Singapore to attract and nurture talents in the field of game research and development and create flagship products that can shine on the global stage.

UDREAM Entertainment has been a SocialPeta customer since this April, leveraging Ad Intelligence and Cost Intelligence to keep track of the latest market insight and adjust their marketing strategies. With the increasingly fierce gaming market. SocialPeta has become a good partner to help UDREAM Entertainment to compete in the market.
As a game publisher, how to successfully operate a game is always the core issue. Especially in the fierce market, how to attract game players and achieve high ROI are the key point to the team.
Although with the desire to monitor the competitor, obtaining accurate and real-time information about competitors is not easy. In the market, finding the right tool to help in advertising would be helpful. Additionally, a good tool with cost intelligence would be a bonus in controlling the marketing budget. That is also the reason why UDREAM Entertainment and SocialPeta established the partnership.
Since founded in 2016, SocialPeta is committed to providing ad creatives for business companies globally and helping in marketing campaign. Now it has been one of the world's largest advertisement intelligence platforms.
At first, it has a huge database has over a billion ad creatives from over 70 countries and its collection comes from 90 advertising platforms, no one can compete with it in data updating. With this feature, it can easily solve the issue to track on the competitors. For the marketing team, it is super easy for them to check advertising networks and creatives their competitors are running, then they can adjust their operations strategy in gaming publishing.
Additionally, with the feature of Cost Intelligence, SocailPeta can also assist in media planning. According to the real-time data analysis, it is helpful in the estimation of CPI, and CPA, so the team can control the budget during the publishing process.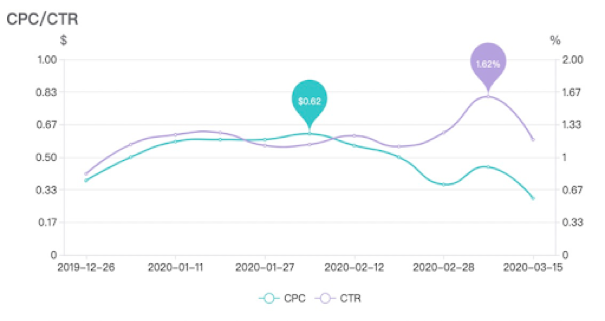 The global mobile game market is keeping competitive, with the help of SocialPeta, UDREAM Entertainment is more flexible in facing the changeable market and expecting more possibilities in winning the market. Especially, based in Singapore, an international hub with a ready pool of global talents, UDream is more competitive in the global market.