Water Sort: Color Puzzle Game surpasses 100 million downloads! Ad creatives are the key to its massive success
Water Sort: Color Puzzle Game surpassed 100 million downloads on Google Play in just over a year since it was launched. This mobile puzzle game didn't grow globally popular by accident. There are data showing that puzzle games alone generated $6.9 billion IAP revenue (in-app purchase revenue) in 2020, accounting for 8% of global mobile games revenue. It has great potential.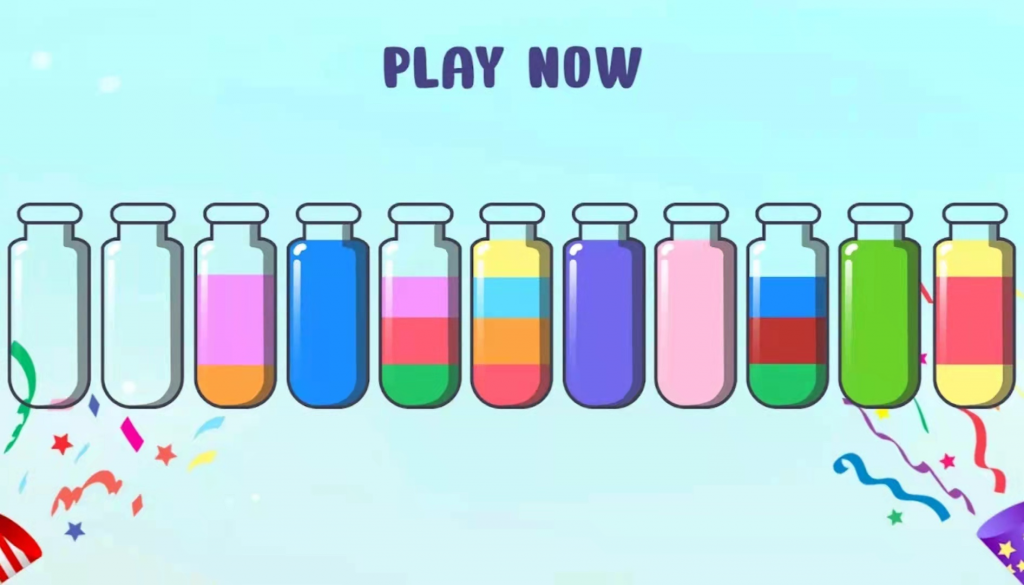 There are many gameplays for puzzle games, Water Sort: Color Puzzle Game choose "hyper-casual + puzzle". In addition to that, there're other common and popular gameplays, such as quiz, word puzzle, jigsaw and so on, especially quiz and word puzzle games which contribute a big part of the total revenue.
Today, puzzle games' gameplays are all well-established, leaving little space for innovation in genres or contents, so the ad creatives need to be more optimized.
Optimization recommendations for games of popular genres
Hyper-casual puzzle games: leverage "obsession"
According to SocialPeta, Water Sort: Color Puzzle Game accumulated 14588 deduplicated ad creatives while its total ads reached 44000, making very efficient use of its high-quality ad creatives.
Aside from displaying the gameplay, its' ad creatives also leverage players' obsession. In the video, after sorting the colored water several times, the video just stops with part of the water unsorted, leaving viewers unsatisfied with the result and wanting to finish it themselves. And the fact that the game doesn't need much storage space to install also helps boost the downloads of the game.
Quiz game: interaction leading to action
With quiz games' unique attributes, a proper interaction in the ads can easily get people interested enough to download the games. For example, Trivia Star: Trivia Games Quiz, one of the top five most downloaded quiz games on AppStore in the US, achieved its downloads by provoking users.
The creative above starts with provoking players in a belittling tone, sending the message that "I know so much more than you do" to get players competitive. Then a few wrong answers are provided in the video, leaving players under the impression that they can do better than that. As a result, players will download the game. However, you should be careful with your ad localization and avoid any taboos in the "provocation".
Trivia quiz gamers are generally of older ages, so the ad creatives should be focused more on daily topics that are interesting to users of older ages, such as TV dramas, celebrities, cooking skills, children education and so on.
Word puzzle games: ad creatives need more differentiation
Gameplays for word puzzle games are well established, mainly about connecting the letters or filling in the crossword blanks. Top word games are all polished as good as possible, so distinguishing ad creatives are very important. For example, Words With Friends 2 Word Game combines innovative models with its gameplay in its recent ad creatives.
It's also a display of word spelling in the game, but by choosing letters with a claw machine. With a few stupid mistakes in playing the game, the video creative lures players into downloading the game by encouraging players to compete. There are many other ways like this one, such as variety quiz show, playable pets, character battles.
Brain teaser games: Satisfy players with numbers
Brain teaser games are hot recently. The games are very innovative and so are their ad creatives. Since the games are relatively difficult to play, it is important that players are given more credit for leveling up. For example, Brain Out, a popular brain teaser game, adds the element of IQ into its hot ads:
As players solve problems one by one, their IQs are also improving. The recognition of players' high IQs makes players more pleased with completing a stage.
More optimization options
Distinguishing Core gameplay
Since a breakthrough is hardly possible in the whole gameplay for puzzle games, it will be easy for a puzzle game to attract players with distinguishing core gameplay. For example, Pixel Art, which distinguishes itself from other coloring games by allowing users to color their own photos. This feature is also particularly stressed in its ad creatives. The following ad creative of Pixel Art has reached 124.9 million estimated impressions.
Highlight the diversity of levels
Players who love puzzle games are usually obsessed with the excitement of leveling up in puzzle games. So an ad creative that highlights a rich level system is very attractive to those players.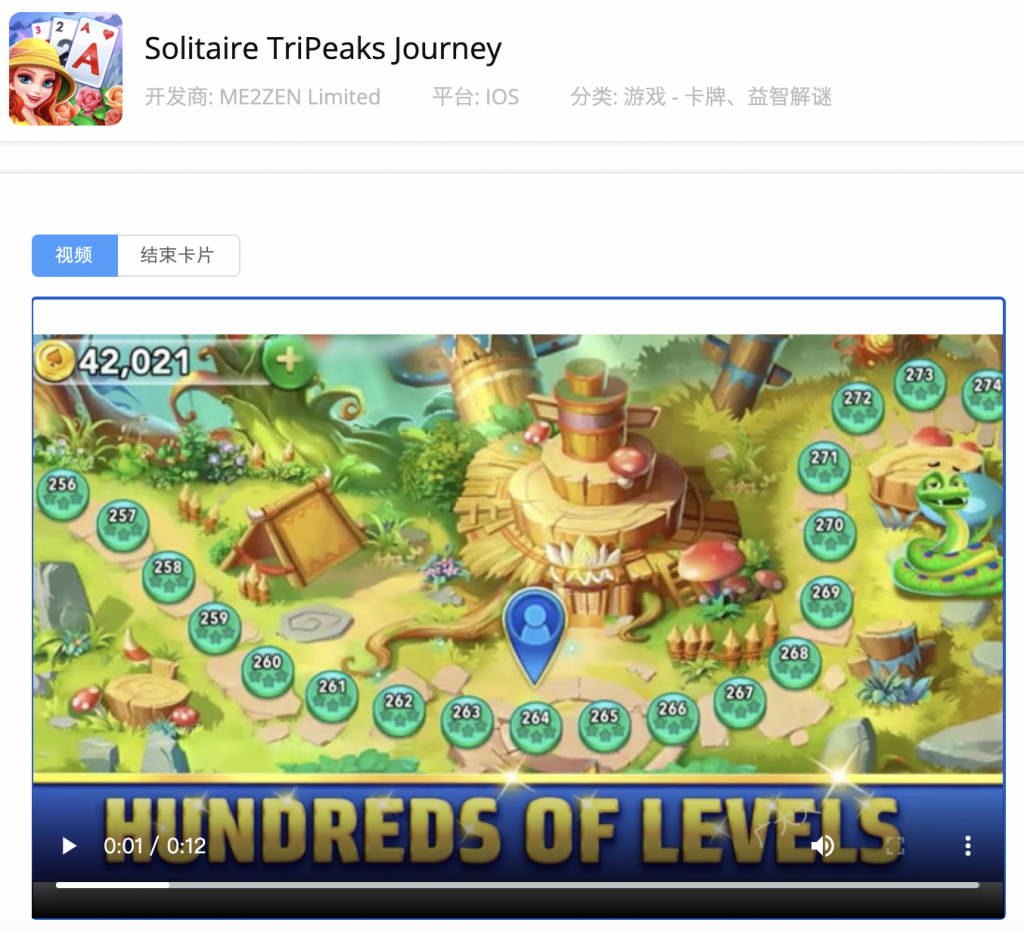 In conclusion, in order to gain more popularity, it's advisable for a puzzle game to distinguish itself from others with its core gameplay and focus on polishing its ad creatives.