[Download] 2020 White Paper on Media Buying in the Global Mobile Market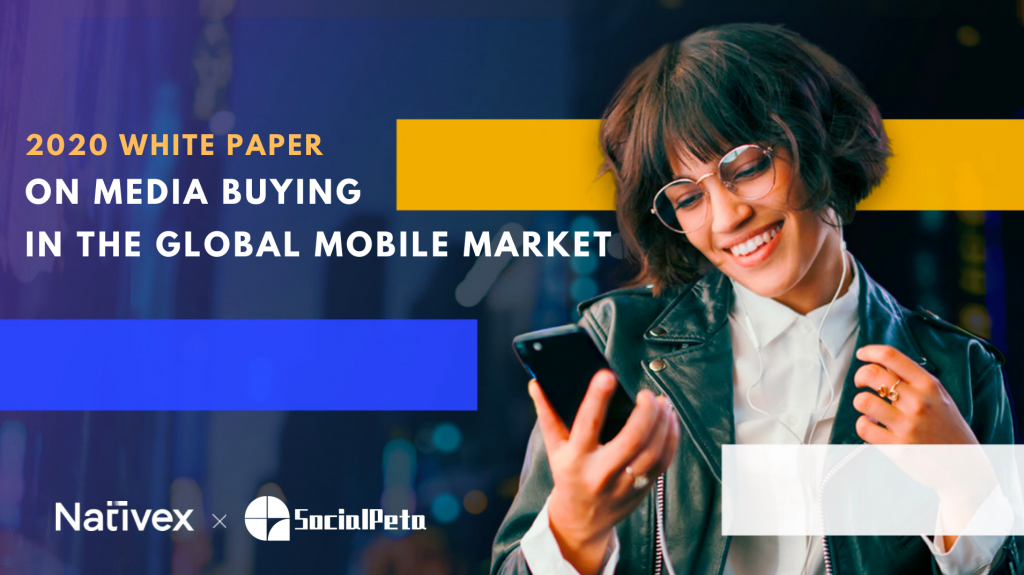 SocialPeta and Nativex jointly release the 2020 White Paper on media buying in the global mobile market, which covers 80 pages in total. The sampling period is from January 2020 to December 2020.
In this report, SocialPeta provides mobile marketers with 2020 global mobile market data analysis and trends. It aims to help more mobile publishers, advertisers and practitioners in related industries to better understand the whole Mobile Industry.
What you will learn:
Global mobile application analysis (including mobile games & non-game apps)
Media Buying Analysis & Exclusive Perspective from SocialPeta
Top Advertising Platforms Analysis
Top Countries & Market Analysis
Hot Advertisers Analysis
Hot Creatives Cases
Marketing Predictions